Do you understand the process of getting arrested in your jurisdiction? No? Well, that's why police can feel confident using excessive force on you. After all, there is nothing you can do about something you do not know.
There are written down rules and regulations that every arresting officer should follow from the time he puts cuffs on you to the time you are booked into a police station. Note that an arrest only happens when you – the suspect – can no longer walk away freely from your arresting officer.
Media Source
The most important aspect of an arrest from a suspect's point of view is to understand the Fifth Amendment. In a 1966 US Supreme Court hearing (Miranda V. Arizona), the court held that individuals have rights to be told why they are being arrested. It is from here the phrase "Miranda rights" was coined.
To prevent yourself from self-incriminating, the arresting officer should give you warnings such as;
a) Right to remain silent and refuse to answer any questions.
b) Knowledge that anything you say may be used against you in a court of law.
c) Right to consult an attorney before speaking to the police.
d) Right to stop answering questions in case you are talking to the police in the absence of your attorney.
e) Right to get an attorney appointed for you if you cannot afford one.
Media Source
An officer may just pat-down a suspect to check for concealed weapons. If you get arrested, the police may do a more thorough search on your person to check for evidence of crime such as drugs and contrabands. If you are arrested with your car, it may also be searched.
Media Source
After the search, the police may take your belongings for safekeeping in which case they will ask you to sign an inventory. Note that you should only sign the inventory if you agree with the listing.
Media Source
The police may decide to be book you in which case you will provide them with some information about yourself such as photograph, fingerprints, address and date of birth. The police might ask you to give them your handwriting sample or participate in a line-up.
Media Source
If you do not get booked but you are detained, it must be within a reasonable time, usually a few hours. In such circumstances, your attorney may seek the court's intervention in determining whether you are being held lawfully.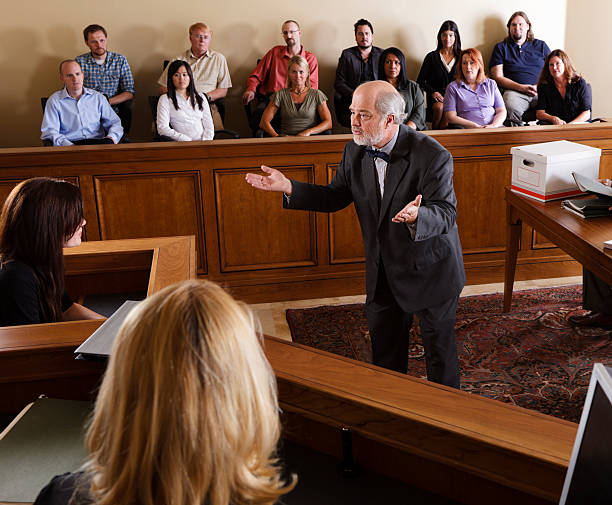 Media Source
After being booked, you have a right to a speedy trial. This means that your file will be forwarded to a prosecutor who will determine what charges to file in court within 72 hours or 48 hours in some states. Note that the prosecutor is not bound by the initial charges. He/she may prefer additional charges if evidence becomes available.
Media Source
Once the charges are filed, you will be arraigned in court for the charges to be read. In this instance, you may plead guilty or not guilty. You can also enter a no contest plea. Your lawyer will become very important at this stage. Follow their instructions.
Media Source
Finally, during the period between arrest and trial, you may post a bail and get to leave the jail. A bail is the money you pay to the court as an assurance you will make court appearances. If you honor your date with the court, the money will be refunded. If you do not, the court will keep the money and may even issue an arrest warrant.
Media Source
Getting arrested is not funny at all. It is even worse when you get arrested by a police officer who does not respect your civil liberties. The first thing to think about when you get arrested is how you are going to get a defense attorney who will ensure your rights are respected.