Charles Kinsey was doing what any trained caregiver would do when he happens upon a patient – help. Jonathan Aledda, a cop in the North Miami Police Department had other ideas though. He shot the unarmed black caregiver on the leg as he tried to protect an autistic patient.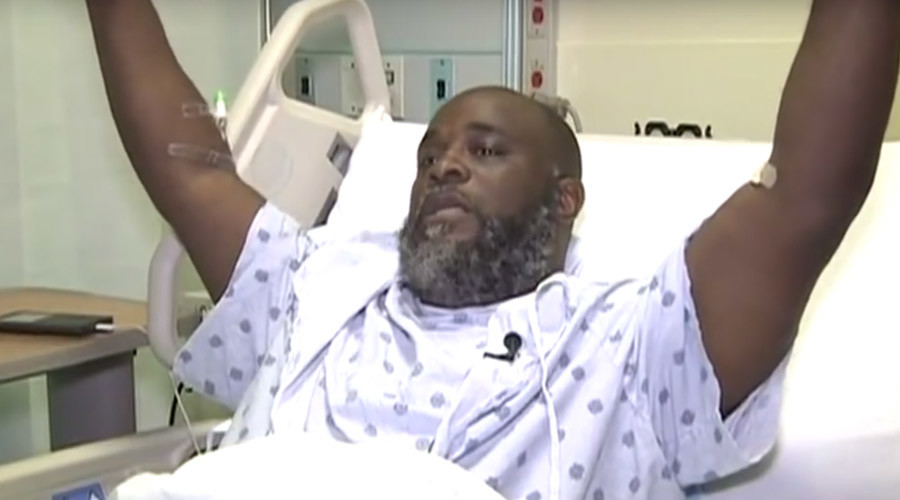 This incident took place on July 18, 2016. The only good thing to come out of it is that the officer has been charged in court with culpable negligence and attempted manslaughter according to Miami's State Attorney's Office.
Media source
Charles Kinsey is a mental health therapist and on this day he was retrieving a 23-year old autistic patient who had become disoriented and wandered from group home. The shooting was recorded by a bystander using a cellphone video.
Media Source
There have been a series of shootings of black men in the Unites states in the recent months and this has led to a lot of questions about the police' awareness of the civil rights and use of force. There have been a lot of calling for change of the policing education curriculum.
Media Source
And guess what the excuse the officer gave when he was asked why he shot the mental therapist… "I only had a split second to think, I did what I had to do."
Media Source
Officer Aledda was responding to a distress report that there was a man with a gun who was aiming it at an autistic man. This information has been corroborated by the details of an affidavit filed by the arrest warrant issued for the officer.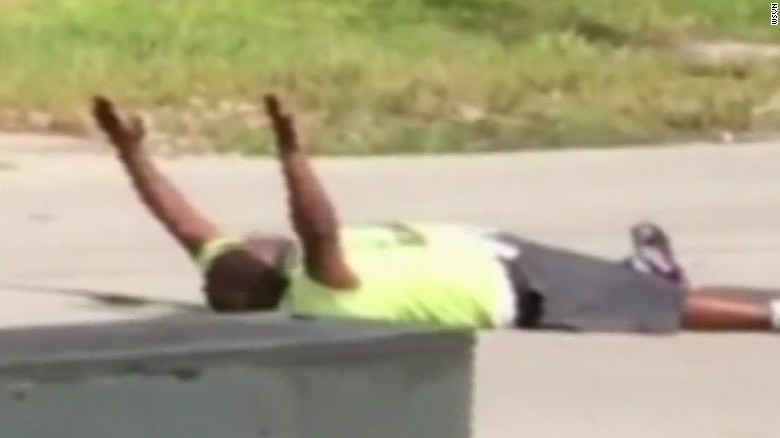 Media Source
What's really disturbing about the whole incident is that Mr. Kinsey had complied with the police commands to lie down when he was shot. He was shot for helping the autistic man to get back to his group home. Doesn't such situations call for better investigation before force is used?
Media Source
Initial 911 call had indicated a man, possibly with a gun, who wanted to commit suicide. This led to the arrival of 16 officers to the scene, including Officer Aledda. The alleged gun turned out to be a toy tanker truck that was held by the autistic man.
Media Source
The affidavit showed that the autistic man, now 27, has an IQ of a toddler (40) and needed a 24-hour supervision in order to prevent him from being a threat to himself and those around him.
Media Source
In a video shared widely, Mr. Kinsey is heard shouting to those around, "all he has is a toy truck." From this statement, it seems he never thought he would be a target by the police officers. He thought that they understood he was trying to help the autistic man.

The affidavit goes on to explain that Officer Aledda fired 3 times from about 45 meters from where Kinsey lay from his M4 Carbine rifle. None of the officers on the scene observed a reason why the autistic man needed to be shot, raising a lot of questions why the officer was the only one who saw a threat and shot towards that direction.