Kathryn Birster and her husband were absolutely devastated when their dog of nine years passed away. The couple loved their dog dearly and considered him a part of the family. Since they were so close to their dog they had no real plans to adopt again. Life, however, had other plans for them.
18. Facebook Post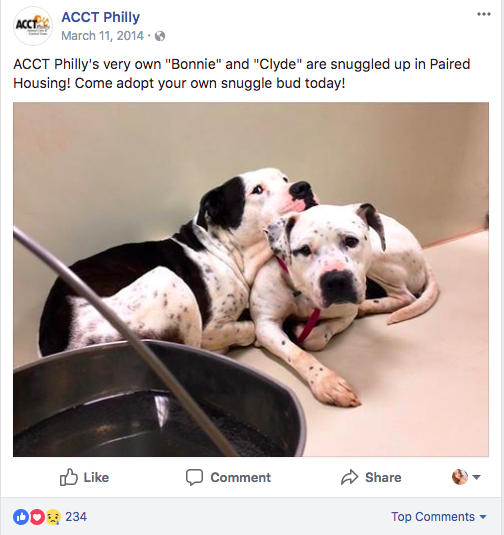 Image: Facebook
Kathryn Birster was scrolling through her Facebook timeline when she noticed a post that she couldn't ignore. The post came from the Animal Care and Control Team of Philadelphia. The details in the post immediately intrigued her as did the dogs…
17. The Post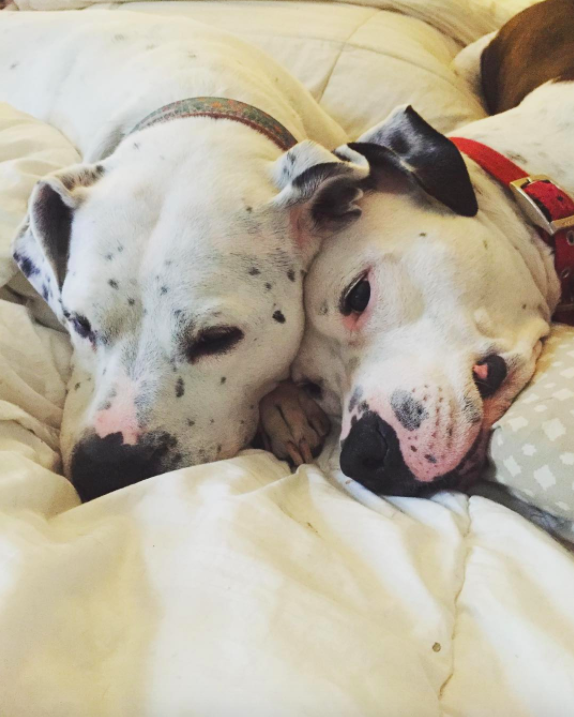 Image: animalchannel.co
The Animal Care and Control Team of Philadelphia were in dire need of a forever home for two dogs. These were no ordinary dogs. They were a pair of pit bulls that were incredibly bonded and could not be pulled apart into separate homes.
16. Lack of Interest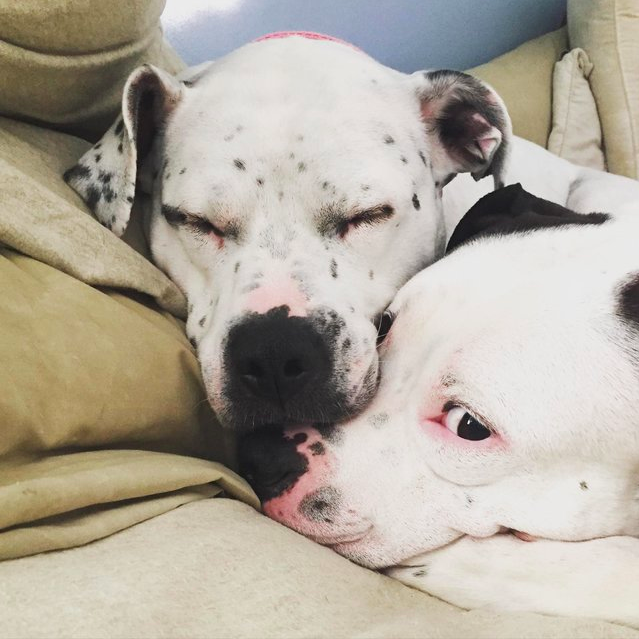 Image: The Dodo
While the organization was able to generate a lot of interest for the male pit bull, the same energy wasn't reciprocated for the female. As Birster scrolled through the comments, she quickly grew concerned about the dogs and you won't believe why.
15. Getting Worked Up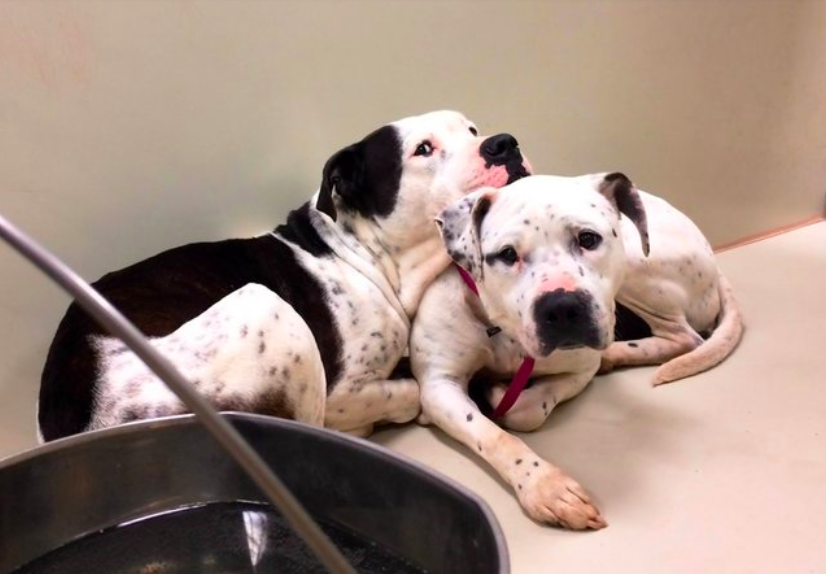 Image: The Dodo
As she continued to scroll through the comments, Birster knew that something had to be done. She began to consider all of the options and thought that she should take it upon herself to possibly be the person that would make a change in the dog's lives.
14. They Were A Package Deal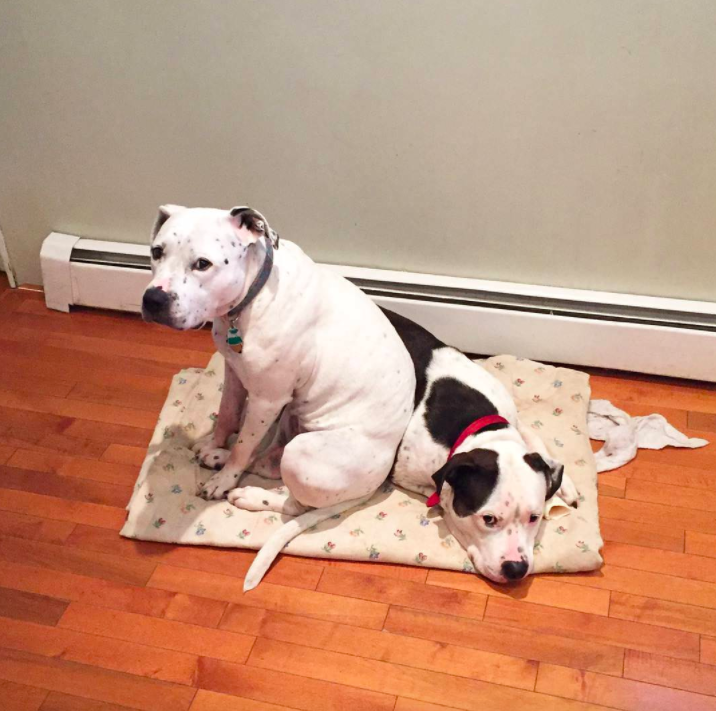 Image: Paws Planet
"I was watching all of this play out on Facebook and my heart was breaking all over again that these two who clearly needed to be together might be separated," Kathryn told The Dodo.
13. The Photo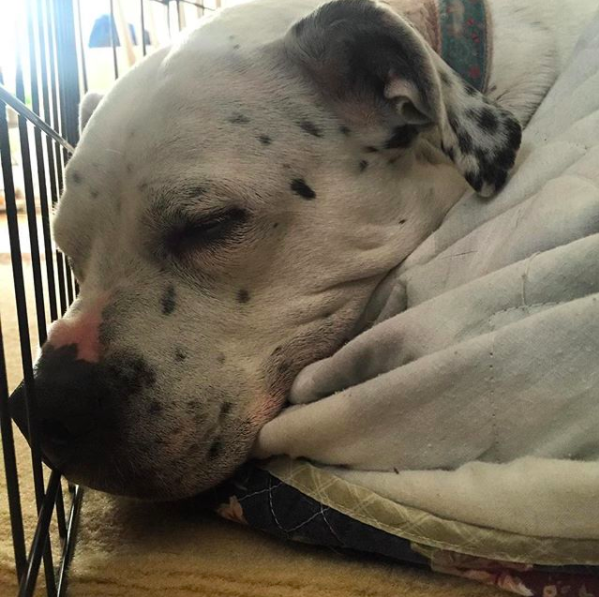 Image: Instagram
"I sent the photo to my husband, and we talked about it for a few days," Kathryn said. The couple was torn between the decisions. After all, the timing couldn't be worse…
12. A Visit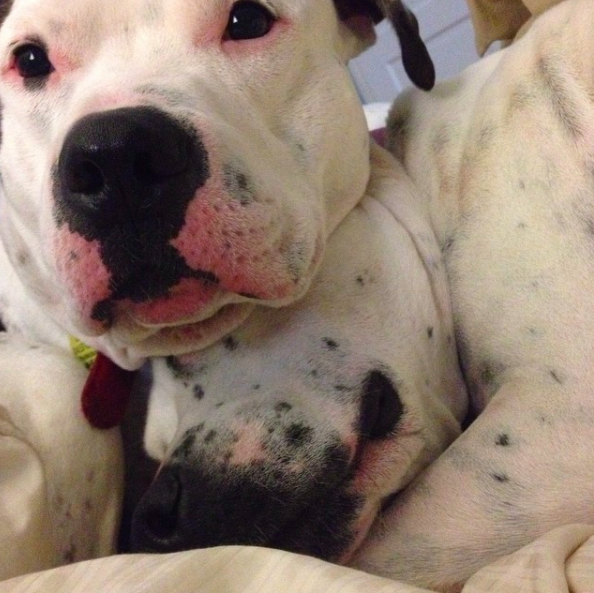 Image: Instagram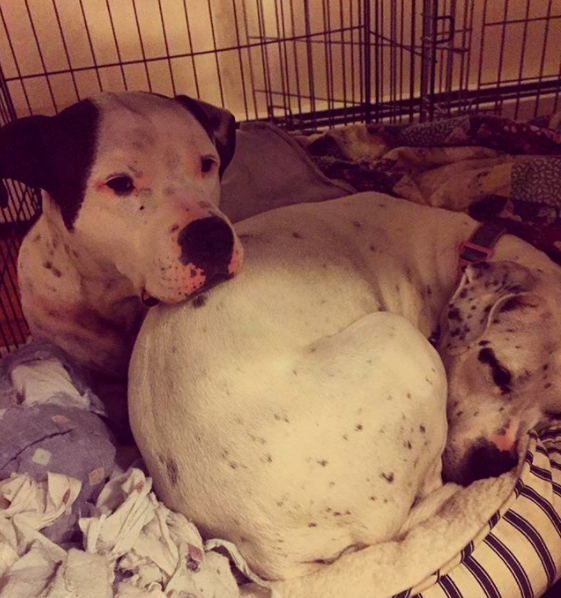 Image: Instagram
The couple finally made their way over to the ACCT Philly on March 14, 2014. There they met the two pit bulls and realized just how much of a connection all four of them had. The Birster's were absolutely in love…
11. In Love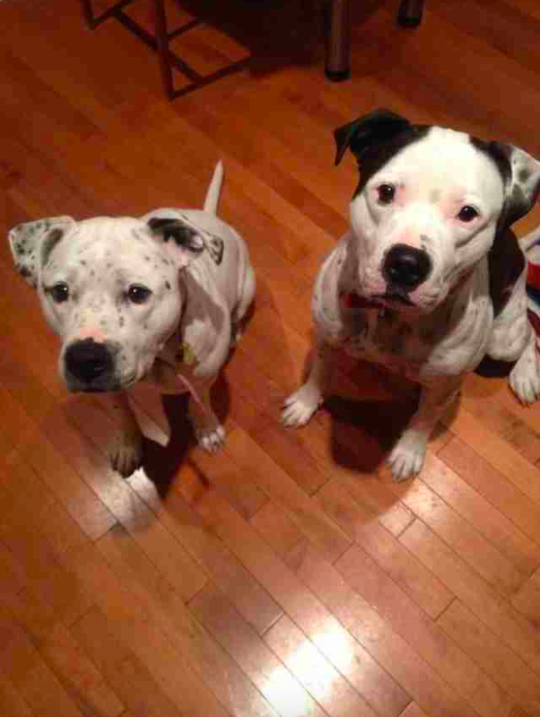 Image: The Dodo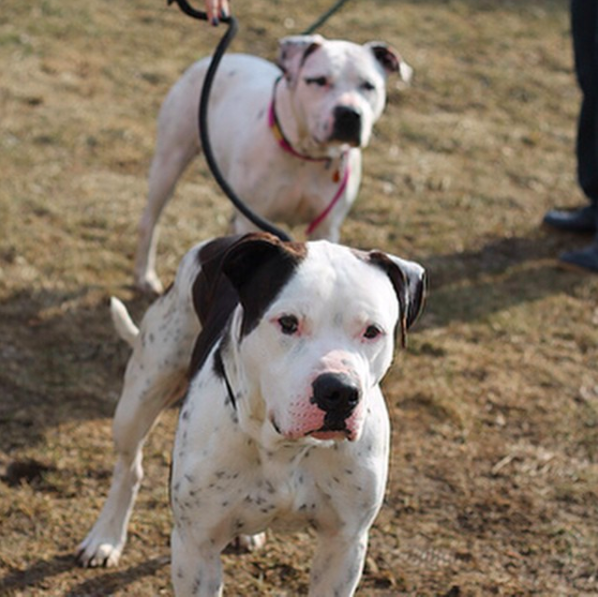 Image: Instagram
"After spending some time with them, we knew we couldn't leave them behind, and we (tearfully) completed the adoption process, bringing them home that night," Kathryn said. The dogs were excited to be in their home and showed their appreciation, wagging their tails happily.
10. Naming Them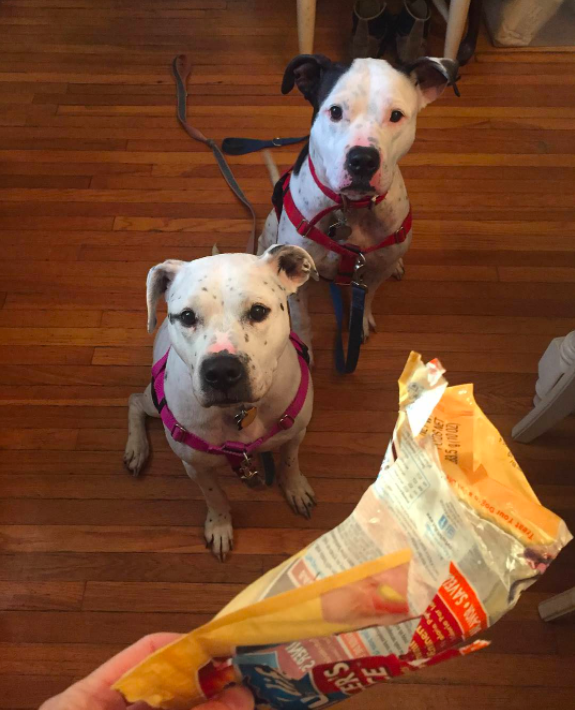 Image: paws planet
The Birsters adopted the two pit bulls and quickly gave them some new names: Gus and Nina. They quickly adjusted to their new home. The pups were energetic and so much fun to be around and the Birsters were super excited as well. They never imagined they would adopt adopt, but here they were, thrilled. They learned so much about their new pups…
9. A Wreck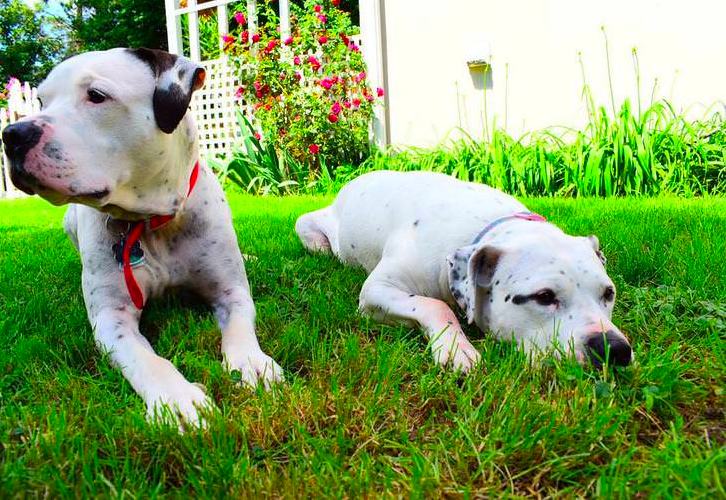 Image: paws planet
Kathryn realized how important it was for Gus to have Nina. "I know now that Gus would have been a complete wreck without Nina. She's his comfort and his grounding," Kathryn said. Kathryn continued to describe the interesting relationship between the two.
8. Always Searching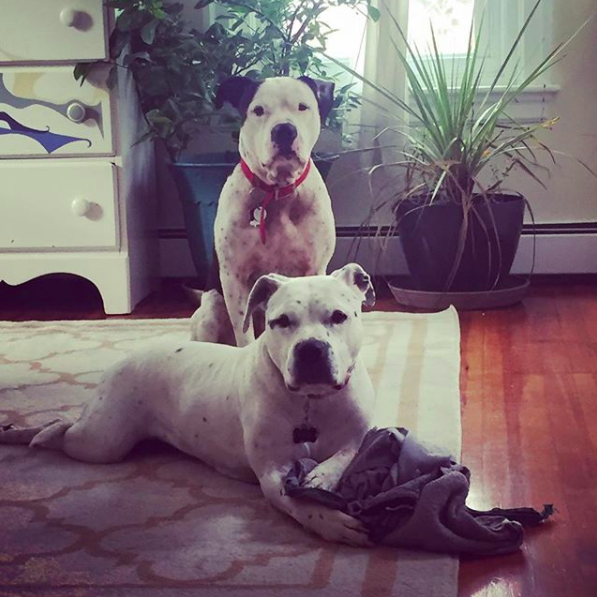 Image: Instagram
"If he'd been adopted or fostered without her, he would have always, always been searching for her. Nina's a bit more independent, but she would have lost her play companion." The couple was now even more certain that they had made the right choice in keeping them together.
7. Worth It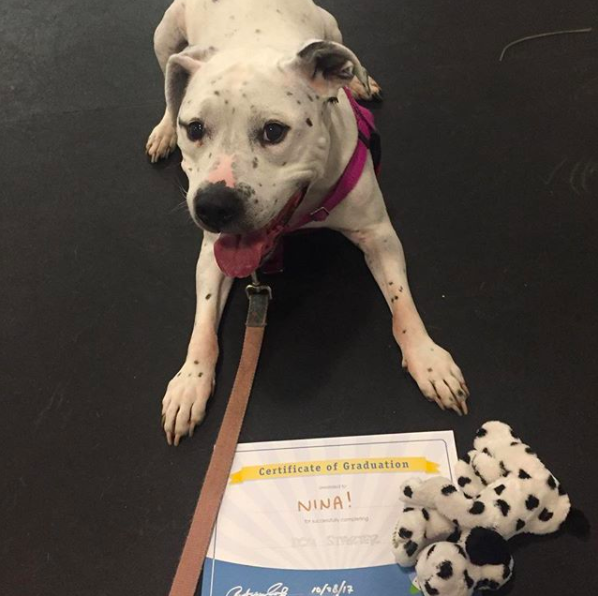 Image: Instagram
"It was 1,000 percent worth it for us to keep them together," she added. "And my husband and I are completely in love with them and can't imagine life without them!" Finally, the dogs had a forever home where they would be loved and taken care of. They even had Nina pass K9 training.
6. Years Later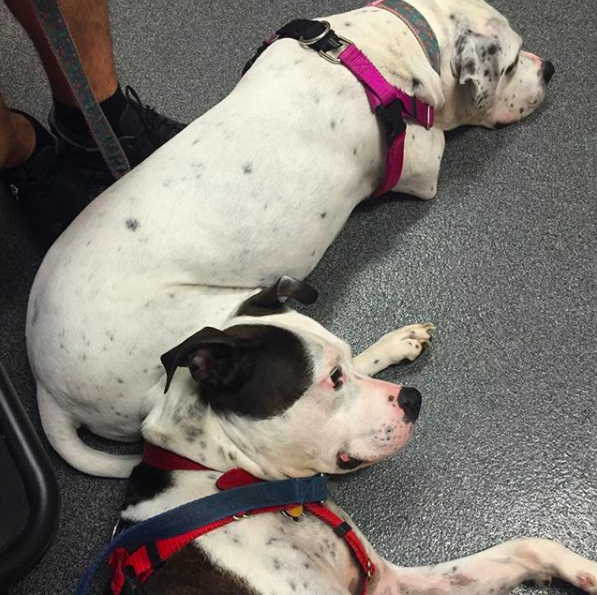 Image: Instagram
It's been three years now since the pups were adopted. The Birsters are still just as happy with them as they were on the day they adopted them and the family now feels complete. The four of them truly make a great family.
5. Super Smart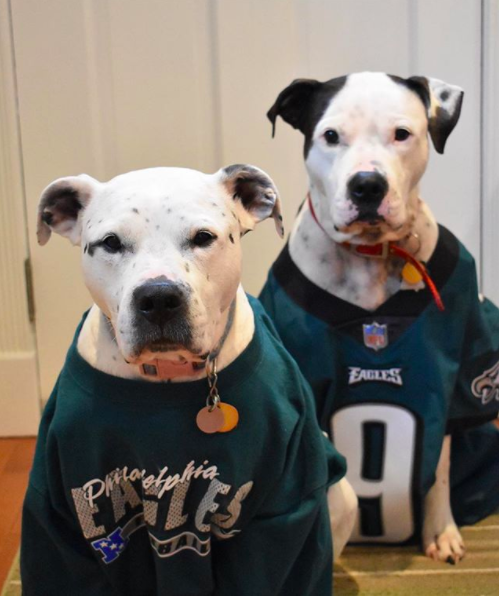 Image: Instagram
"They're now 7 and 6. They go running with us, hiking, and we're constantly trying to figure out new puzzles to stump them because they're both so smart," Birster said. The dogs are always having fun with the couple and playing along in all sorts of ways!
4. Funny Dogs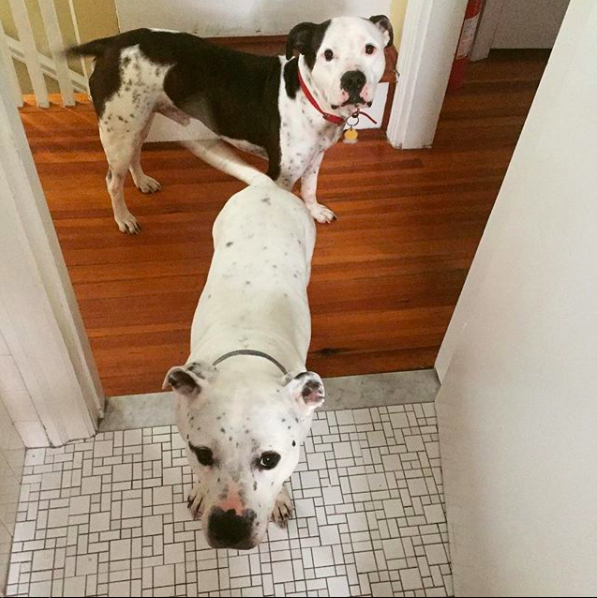 Image: Instagram
"They're really fun and funny and have different personalities, but they absolutely go together and are a pair," Birster added. The dogs do everything together so the Birster's decided to document it for the world to see!
3. Instagram Page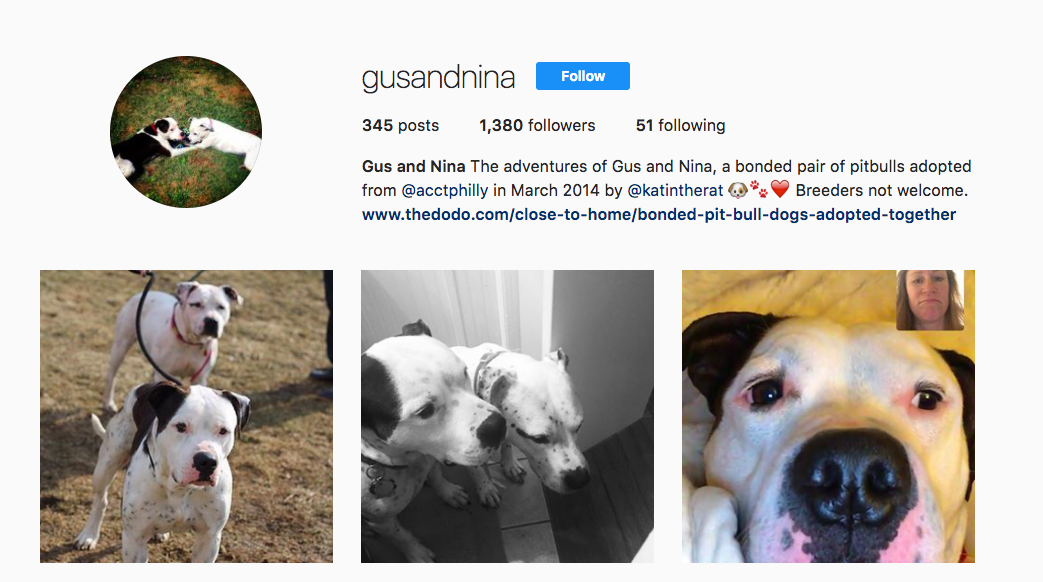 Image: Instagram
The Birsters decided to create an entire Instagram page devoted to the pups. On the page they upload photos of their daily activities with the dogs and their various play dates. While the dogs absolutely love running, they also love something else even more!
2. Napping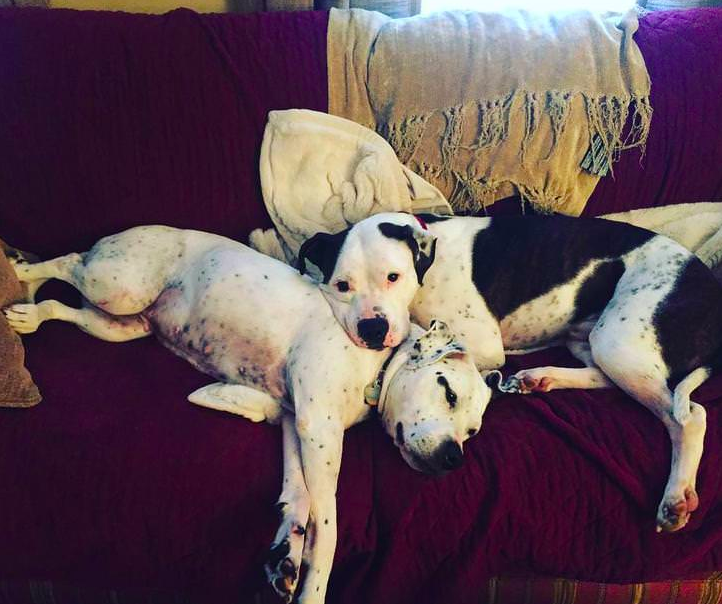 Image: paw planet
Nap time is a great bond that the dogs share! These two absolutely love cuddling together on the couch. The Birsters often catch them cuddling in the cutest places together. They joke that "his chin and her b*** must have magnets in them" because they're always together. How cute is that!
1. Great Lives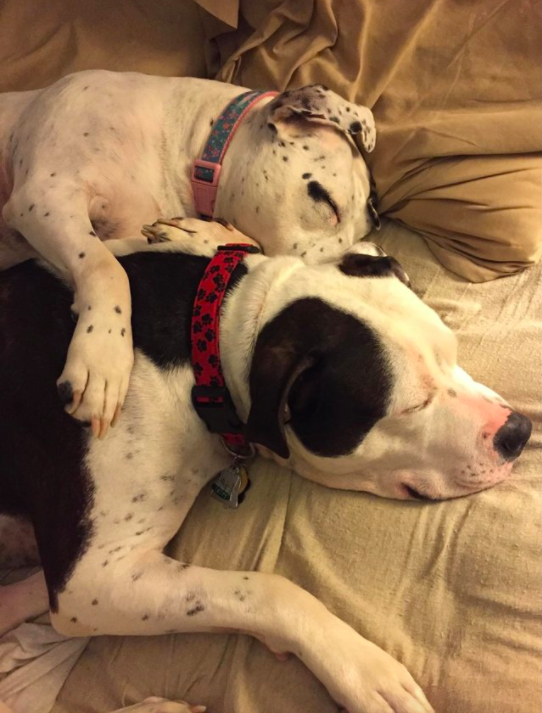 Image: The Dodo
Thanks to the Birsters, these two dogs now lead wonderful lives. Nina and Gus have found a home and parents that love them. They both are able to stay together making it a truly happy ending for everyone.