Meet SookJai, a 73-year-old elephant who has been worked to the bone and abused her entire life. This is the harsh life she has always known, but she is about to be granted a fairytale wish come true by a very special group of people!
23. SookJai the 73-Year-Old Elephant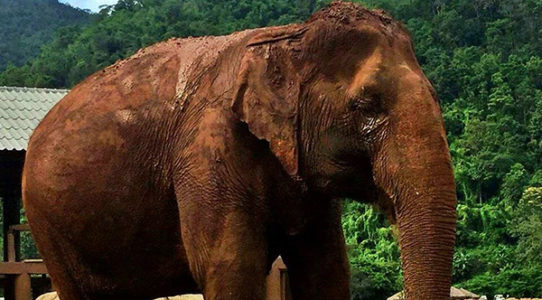 elephantnaturepark.org
You won't believe your eyes when you witness footage of this elephant crying tears of joy in #9!
22. Not a Typical Life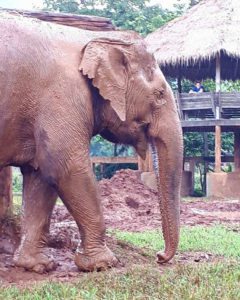 elephantnaturepark.org
SookJai has never had the typical life you would imagine elephants should have. She had never wandered a wide open field, nor did she have the opportunity to graze freely or socialize with others of her kind. In fact, her life was quite the opposite…
21. A Street Beggar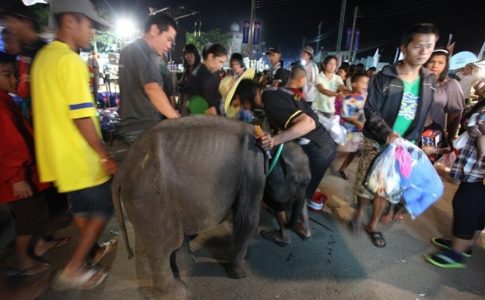 saveelephant.org
For the better part of her life, Sookjai was forced by her handlers to work as a street beggar, earning them money and food.
And that's not all. Her job would only become more difficult as you will see.
20. Time Takes Its Toll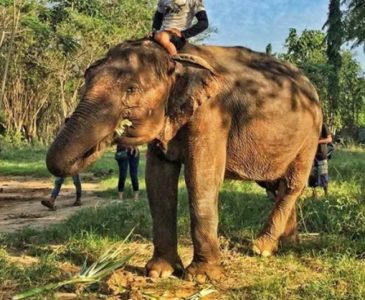 imgur.com
For many years she was also used as a tourist trekker, carrying paying guests on long and grueling trail rides. She was growing older, and these treks took quite a toll on her aging body. But her handlers were making money off of her, so the show went on. Until a miracle happened…
19. Fight For Freedom
pinterest.ca
Like many other elephants, SookJai was forced into a life of slavery, performing tricks and trekking people around. This is no life for an elephant, and a certain group of people were willing to stand up for her and fight for her freedom! 
18. Sanctuary for Elephants
pinterest.ca
The Elephant Nature Park is an organization committed to saving the lives of elephants and providing them with safe refuge at their sanctuary in Thailand. When they caught wind of Sookjai and her mistreatment, they jumped on the opportunity to grant her freedom. It was a hard rescue mission but once you'll see the poor animal's reaction, we promise you'll cry tears of joy!
17. A Life of Mistreatment
imgur.com
SookJai endured a lifetime of pain and mistreatment. Her handlers had left her body riddled with wounds spreading from her head to her toes. Sadly, she even lost an eye due to a bull hook which was used on her in training. Now, completely blind and almost fully deaf, she will finally be saved from the hands of the people who mistreated her. Help was on the way but as you're about to see, it wasn't easy…
16. The Mission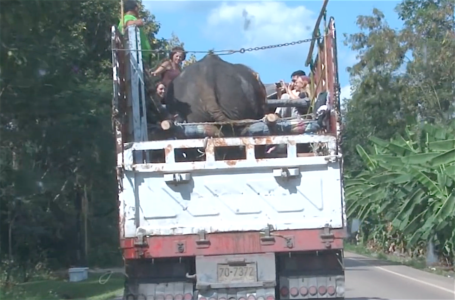 theepochtimes.com
On January 24th, 2017 the Elephant Nature Park sent out a team to transport SookJai from Kanchanaburi Province located in western Thailand to her forever home at the park in Chiang Mai, Thailand. The commute would take 20 hours to transport her safely. This would certainly prove to be challenging but once she'll be released it will all be worth it. Just wait until you see the animal's reaction once she gets off the truck, is amazing!
15. The Road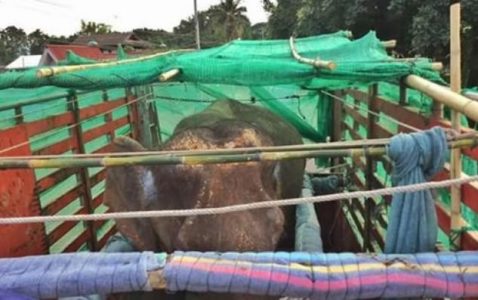 imgur.com
When the team picked her up, they loaded her into a large open crate truck. The weather was constantly changing along the journey, which meant that the team had to be prepared to keep her comfortable. Here's what they did!
14. Long Journey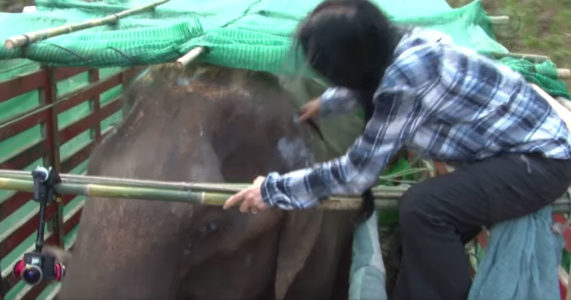 imgur.com
Along the journey, the rescue team kept Sookjai protected from the cold wind at night by covering the truck with tarps and blankets and in the daytime, they would uncover the truck for her so that she wouldn't suffer from heat exhaustion. They also took many special stops along the way…  
13. Enjoying The Ride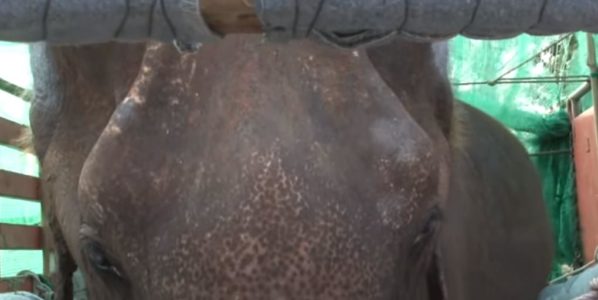 imgur.com
There was plenty of time on the trip to stop for cooldowns which consisted of nice cool showers for SookJai, as well as snack times. Although, SookJai was far too anxious about the trip and didn't bother to eat very much. It's like she knew that something amazing was about to happen… And she was right! They were almost there…
12. An Anxious Elephant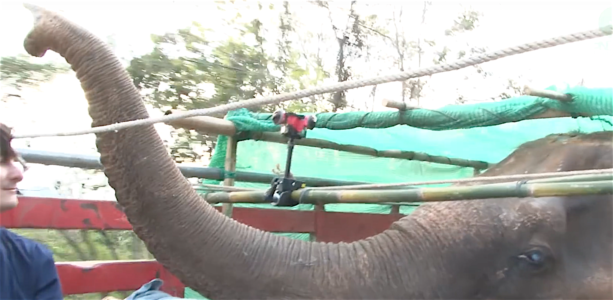 theepochtimes.com
The rescue team did their best to entertain the poor elephant but after 20 long hours… they were there! SookJai felt that something was happening but she just stayed in the truck like a good girl until they were ready to set her free. She was in for the surprise of her lifetime! No wonder she reacted this way…
11. A New Forever Home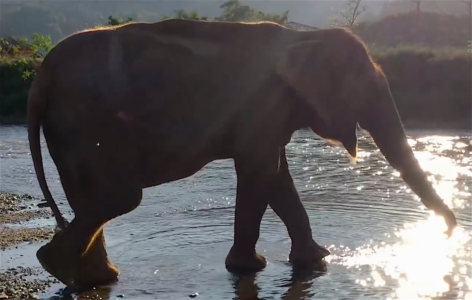 theepochtimes.com
After an exhausting 20 hour journey, SookJai and the team arrived at the park where she was released into the sanctuary. It certainly wasn't difficult to get her off of the truck. She knew exactly where she wanted to go. And then something magical happened…
10. Tears of Joy!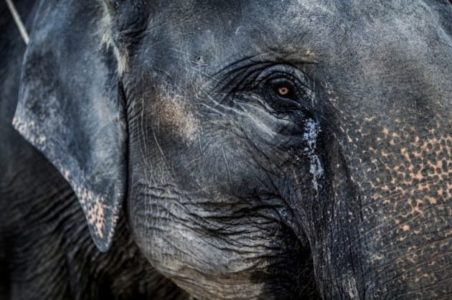 imgur.com
As she took her first steps off of the truck, it was easy to tell that SookJai was overwhelmed with emotion. It was as if she knew that she was finally home. Tears of joy and happiness gushed out of her eyes! The next photo is so touching we can barely hold our tears…
9. Finally Happy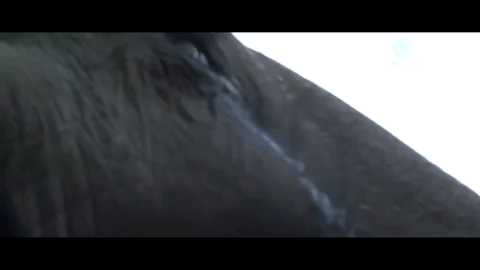 theepochtimes.com
After all those years of suffering and being alone, she was finally free. No more performing for people, no more sleeping in a cage…
Her life at the sanctuary was just getting started and you won't believe how quickly she made new friends. Check her out in the following photos!
8. Settling In and Making Friends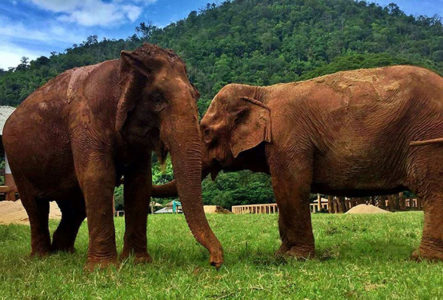 elephantnaturepark.org
Her rescue team watched as she settled in comfortably to her new forever home. She even got straight to introducing herself to the other elephants living at the sanctuary. 
7. A Fairytale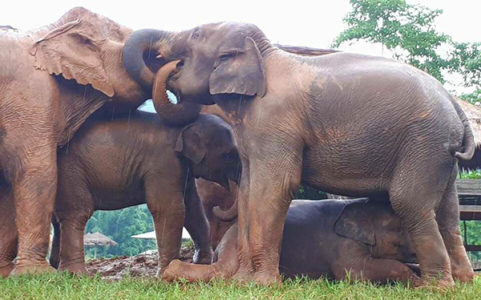 elephantnaturepark.org
For an elephant who was forced to live such a cruel life and who endured such violence at the hands of her handlers, it's truly amazing to see all of the love she still has inside her heart. SookJai certainly deserves nothing but a fairytale happily ever after, and this is exactly what she was granted!   
Can't get enough of animals showing emotion? SookJai isn't the only animal that's capable of showing you just how she feels!
Check out these animals and their emotion-filled faces:
6. Emotional Animals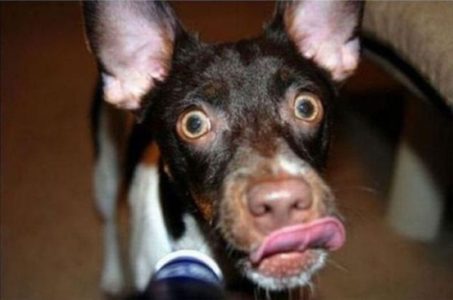 tailandfur.com
Like humans, animals are certainly capable of making facial expressions that let you know exactly what they're thinking! Like this guy – you just know he's thinking "Gimme that peanut butter!"
Or this next furry friend who is not impressed!
5. Bewildered Ape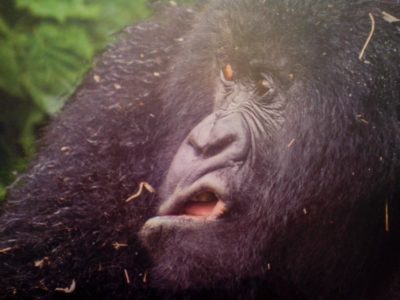 quora.com
Isn't it funny how animals seem to mimic the facial expressions of humans? Their social interactions sometimes resemble those of humans.
This guy here is obviously bewildered by the outfit his buddy is about to wear out on the town. "He better think twice about being seen with me!"
4. Merry Mouse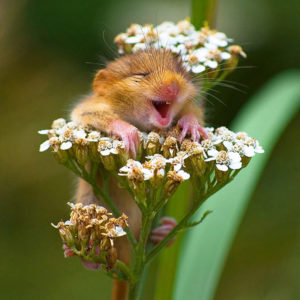 earthporm.com
Someone has taken the time to stop and smell the roses! Something that we all need to do a little more often!
If you thought this was cute, just wait until you see this next pair of nuzzling cuties…
3. Loving Lions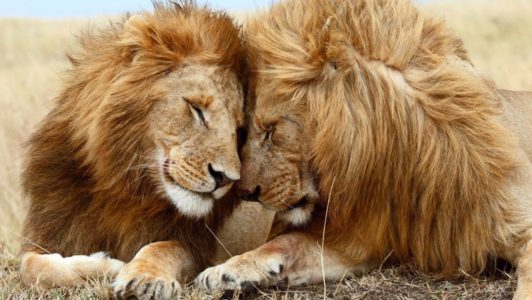 gacetadelahabana.com
If you thought only humans were capable of showing affection, then think again! Many animals remain close to their families and loved ones and constantly show signs of endearment and affection.
2. Silly Sloth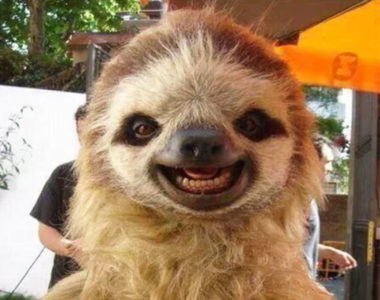 earthporm.com
Normally when you picture a sloth, you picture it sleeping or lazing around, no? I certainly have never pictured a giddy looking sloth, that's for sure! I normally become giddy around really delicious food, so if I could guess, this guys wide smile might just have something to do with that!
1. Ogling Owl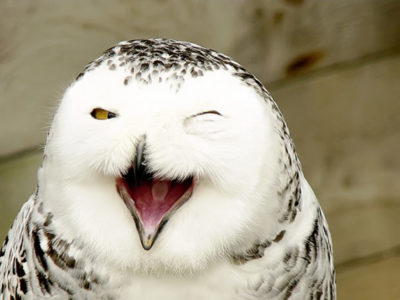 earthporm.com
"Hey there good lookin'!"
Thanks for checking us out and reading our article! Hope to see you again soon. 🙂