It all started over 25 years ago when Andy Seliverstoff had his first furry friend. It was a huge Saint Bernard with a very long fur and it was love at first sight. But one day, Andy's huge pooch passed away. After he faced the tragedy of not having his loving pet by his side, Andy brought home his first Great Dane.
And the story continues in the most heart-melting way.
20. Finding The Right Career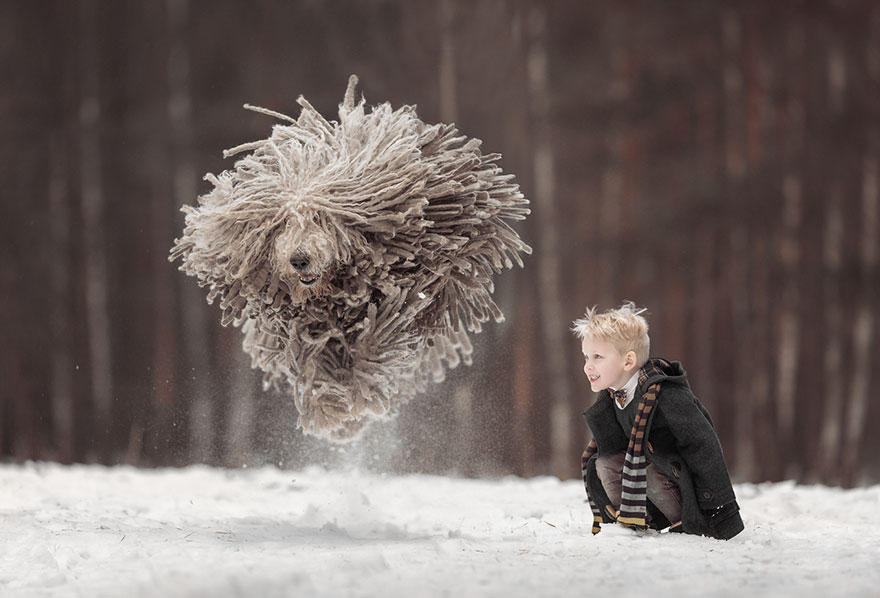 boredpanda.com
For the last 10 years, Andy has kept appearing at all the big dog events in Russia and Europe. His main focus was to photograph big show dogs and their loving human parents.
19. Making the Best Out of A Hobby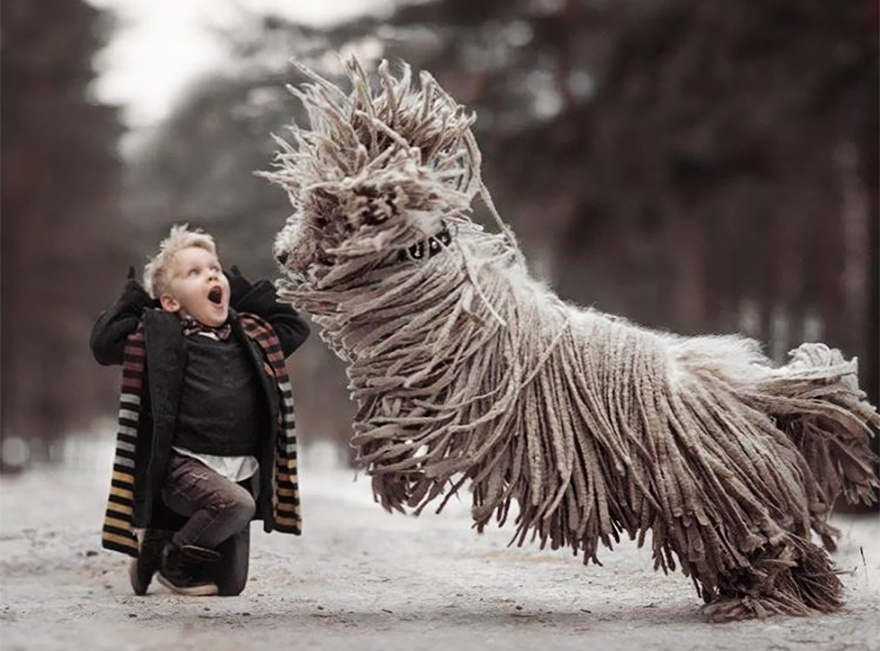 boredpanda.com
We'd say that, if you love dogs and photographs, this is the best career one could ever have. And it all started with a simple request from some good friends…
18. Amazing Times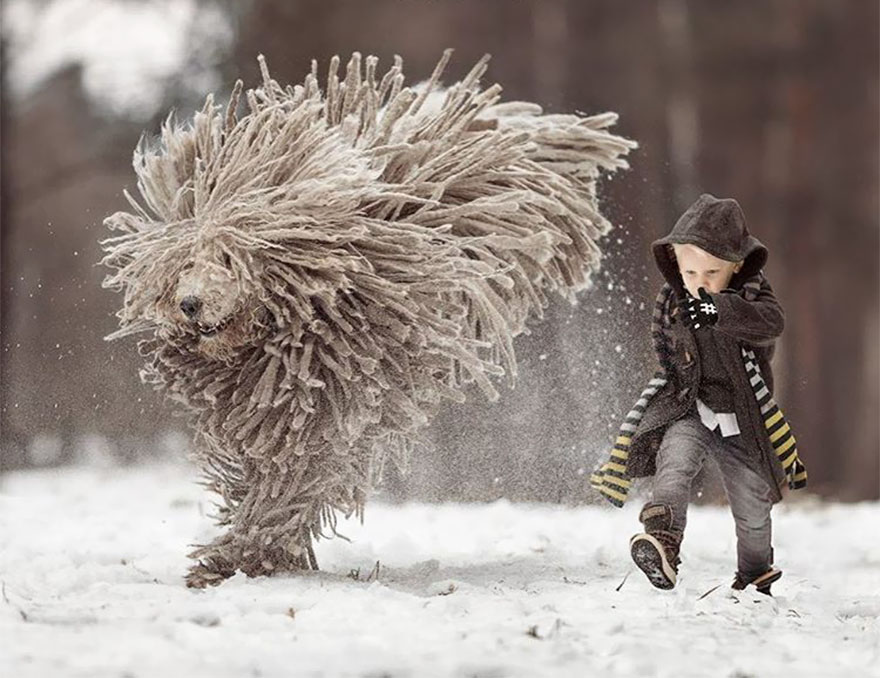 boredpanda.com
When you take photographs of animals or dogs that play with kids or other dogs, you're bound to have a great time. Obviously, we've never heard of people being sad when they see dogs playing around! But you do need to have the best DSLR camera and some great lens!
17. Friends Asked Andy for Photo-Shoots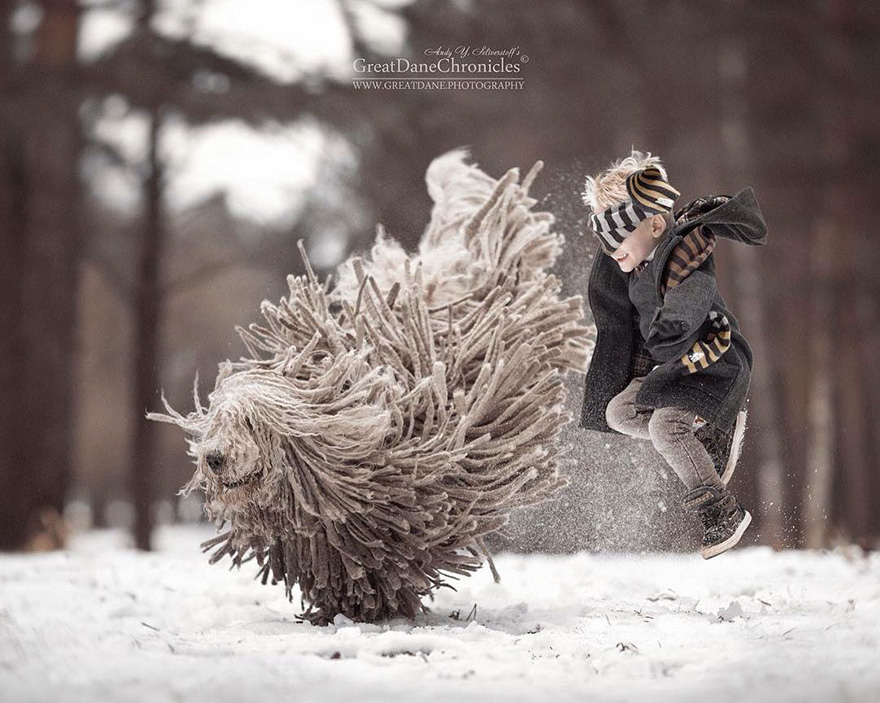 boredpanda.com
One day, Andy's friends showed up at the park and asked Andy for a few photos of their daughter and their Great Dane. Andy saw the friendship between the gigantic dog and the two-year-old and accepted…
16. An Idea Caught Shape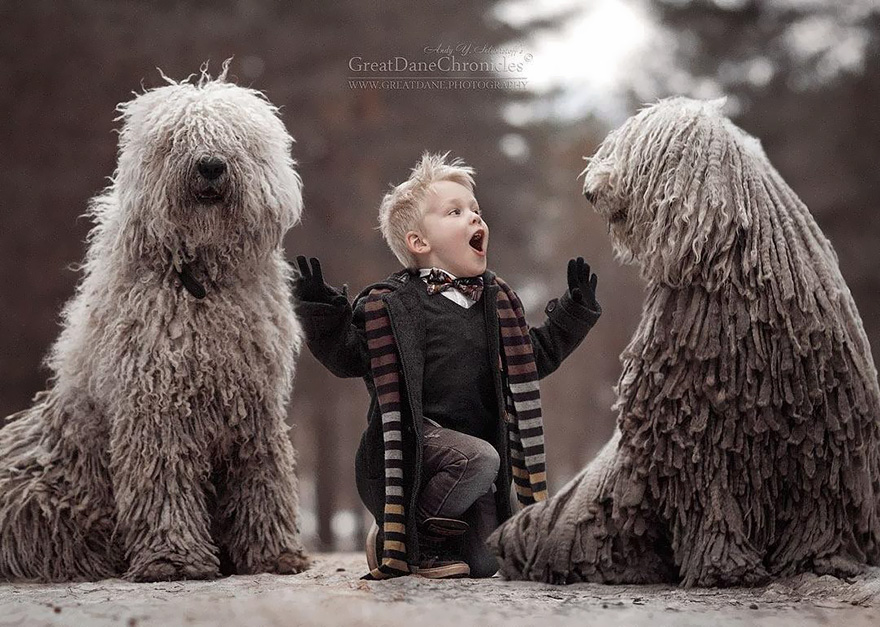 boredpanda.com
The photo shoot was a success. Andy wanted to share his pictures on Facebook, but he would have never thought that they would impress so many people. So, he had this great idea!
15. The Birth of an Adorable Project
boredpanda.com
A photoshoot turned into a bigger project that would soon melt everyone's hearts. Andy's photography project was focused on showing the relationship between kids and their huge dogs and teach everyone a little something about friendship.
14. 'Little Kids and Their Big Dogs'
boredpanda.com
Andy's project is called 'Little Kids and Their Big Dogs' and not only it started as a very long photo shoot – four months and thousands of photographs, all done in St Petersburg, but he even got them published into a book. You won't imagine how famous the photo from #10 is!
13. Photographs and Dogs' Personality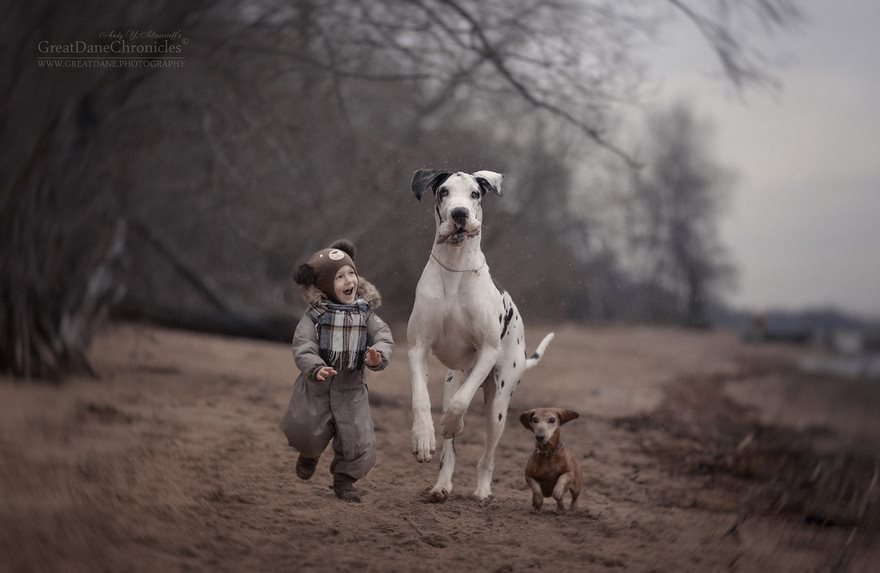 boredpanda.com
The photographs show, according to Andy's words, 'the personality and the character' of every dog. And he discovers it by taking as much time as necessary with every dog he takes pictures of. And he wants to show more than that in a photograph. The next photo is truly magical!
12. A Magical Connection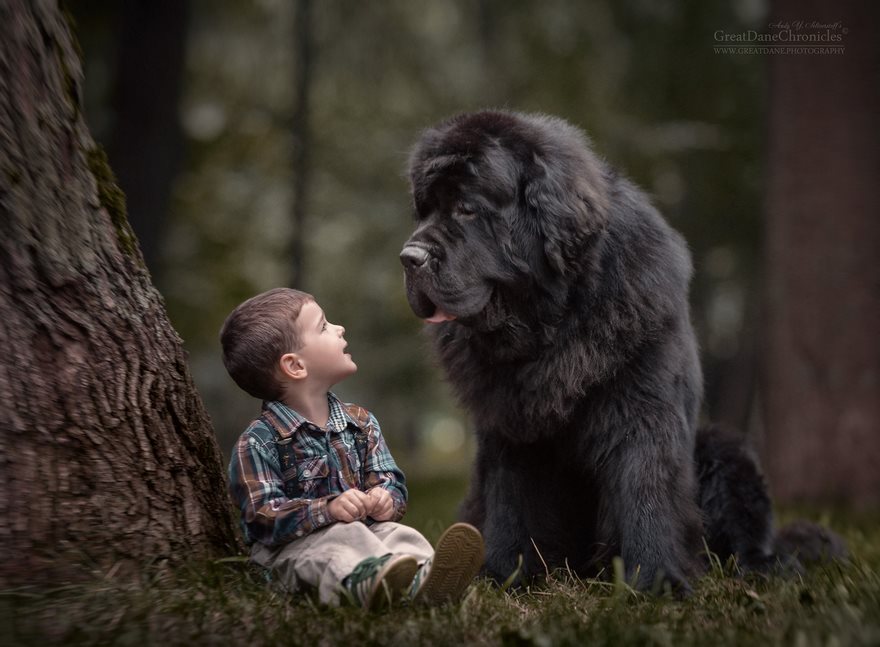 boredpanda.com
'The human aspects we often recognize in our dogs are […] what makes us feel so close to them. And it is this aspect I try to express in my photography," said Andy on his website. He's also looking to show the magical bond between kids and their dogs.
11. Andy's Book – A Great Gift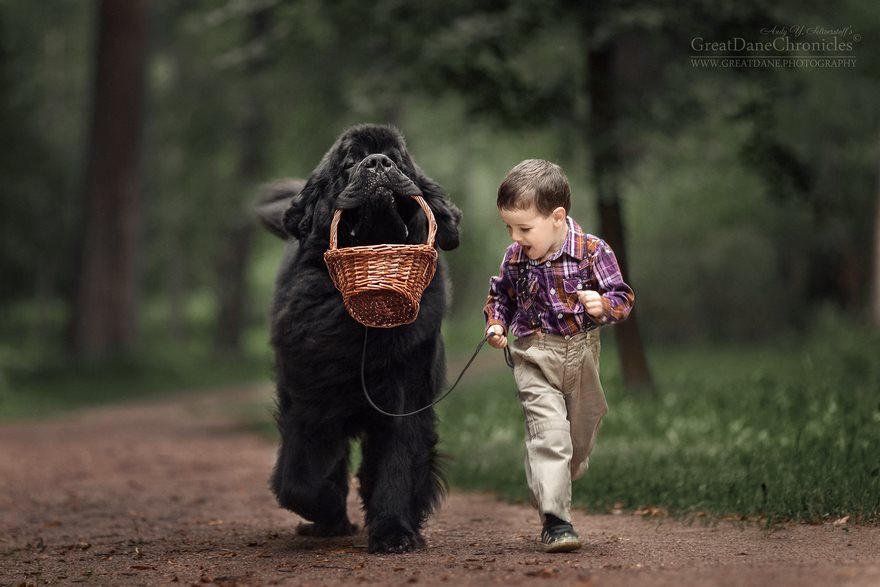 boredpanda.com
If your friends love dogs, then you should get Andy's book 'Little Kids and Their Big Dogs, which was released in January 2017. Meanwhile, he has been working on his second volume, a calendar and some beautiful greeting cards that we cannot wait to see!
10. Sharing The Amazing Bond Between Kids and Their Dogs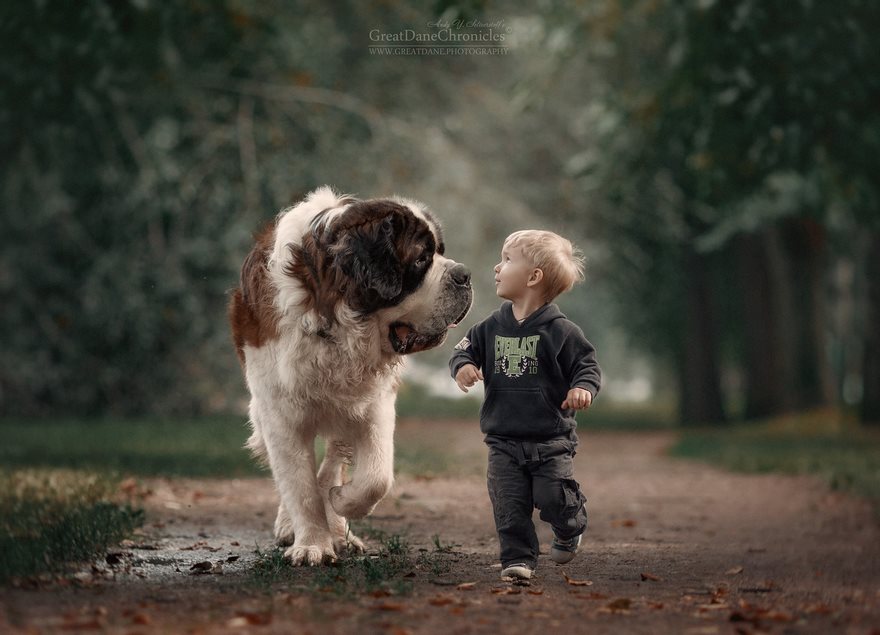 boredpanda.com
It's so great to see the unbreakable bond between these adorable children and their gigantic and loving pooches. Whether they're Great Danes, Briards, Newfoundlands, Black Russian Terriers, or Tibetan Mastiffs they're all huge bundles of love!
9. Remembering Your Childhood Pet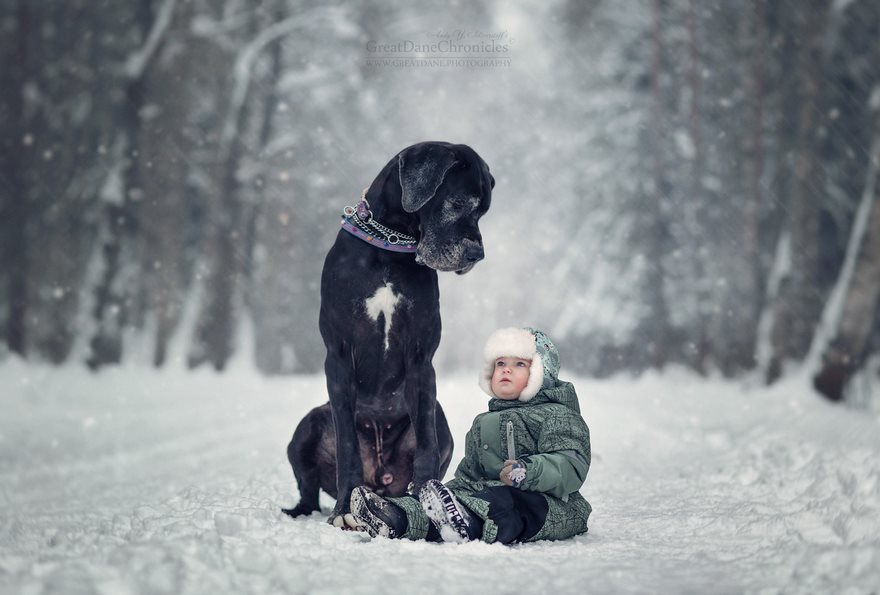 boredpanda.com
There's a magical connection between humans and their canines and Andy Seliverstoff felt it too. His childhood pet is a constant reminder of that strong bond, and he honors his lost friend with every photograph he takes.
8. The Bigger the Lovelier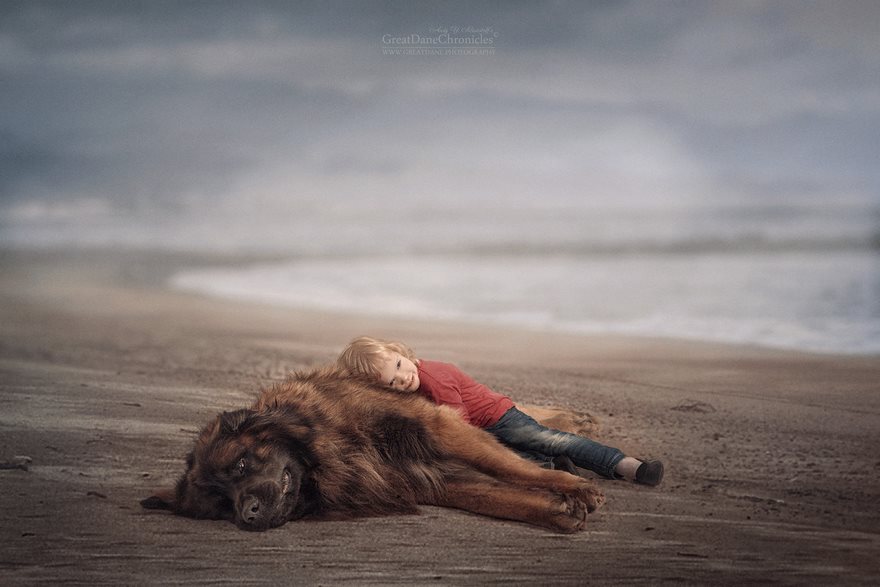 boredpanda.com
They might look imposing and perhaps inspire fear among others, but large and giant dogs are very loving and the best friends that children could have. Just look at these pictures and how adorable these odd pairs look!
7. Guarding the Precious and Tiny Human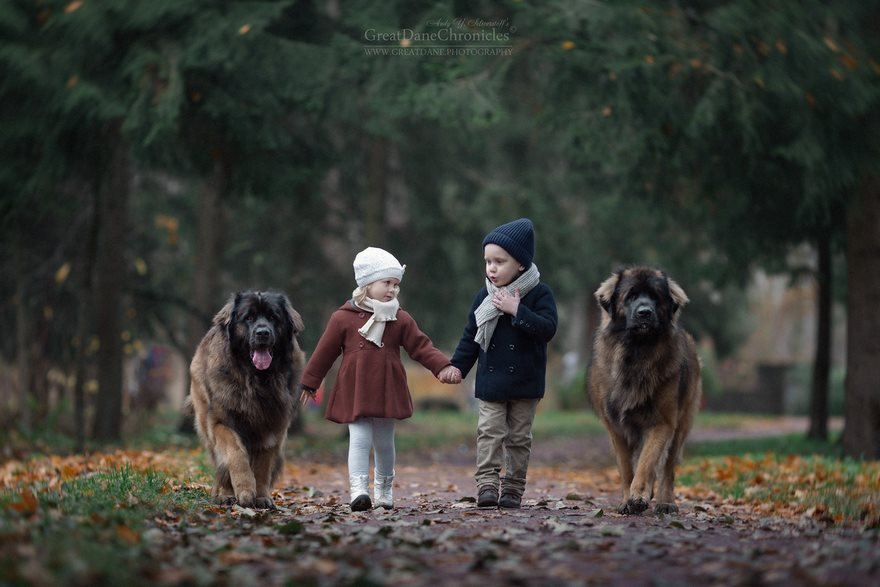 boredpanda.com
Getting a dog for some families is a difficult decision when it comes to choosing the right ones. Guard dogs are too protective of the kids and small dogs can be a bit aggressive, tending to nip. But looking at these big bundles of love, we know it was the right decision.
6. Teaching People Confidence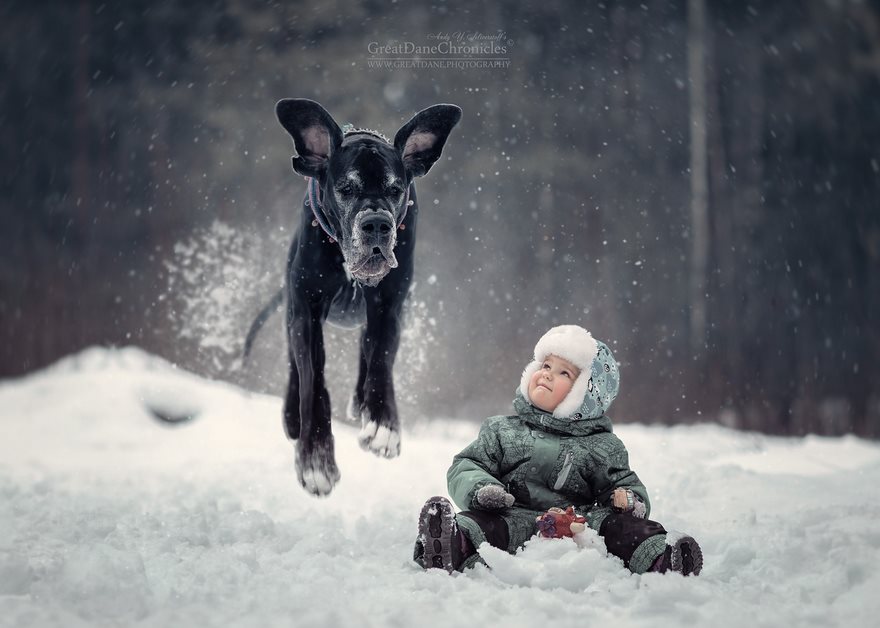 boredpanda.com
'The state of endless joy and mutual confidence – that has become the main idea of the series,' says Andy about his work. And we can see it very well in each of his photographs. He also promotes more than that…
5. Learning Responsibility and Kindness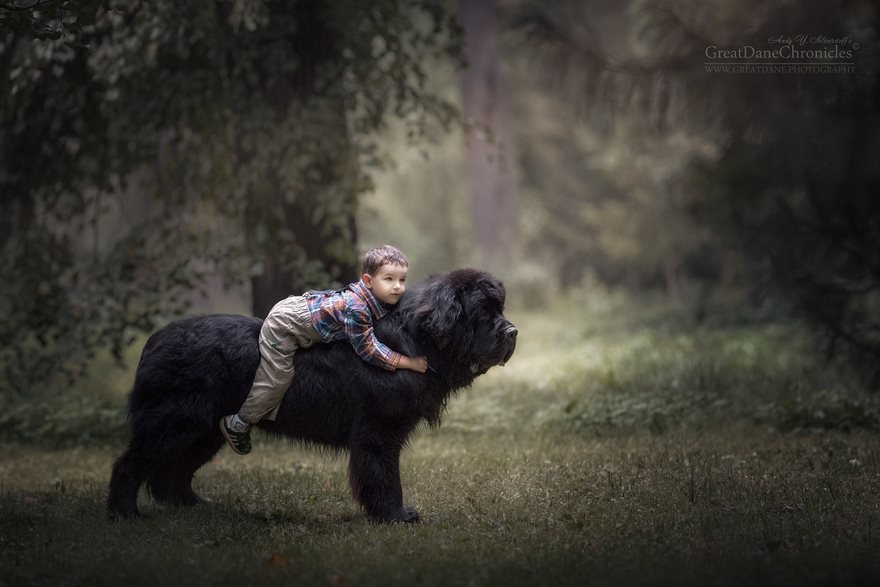 boredpanda.com
The series 'Little Kids and Their Big Dogs' teaches people not only about the connection between children and pets but also about kindness and responsibility. And there's more!
4. A Great and Healthy Lifestyle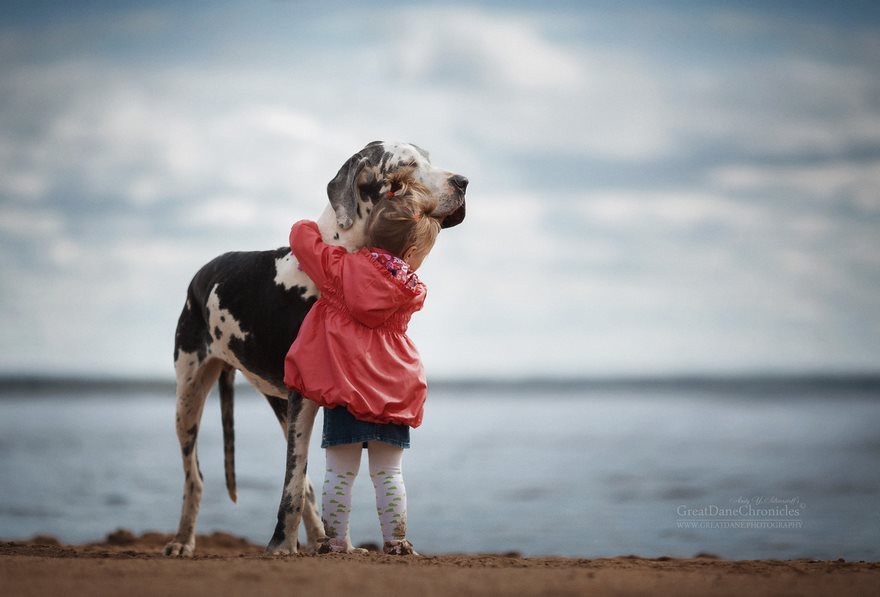 boredpanda.com
Andy also promotes a healthy lifestyle. Any dog owner knows that having a dog means spending at least one hour per day in the outdoors and what better way than spending some quality time with the family and the beloved pooch?
3. Keep an Active Life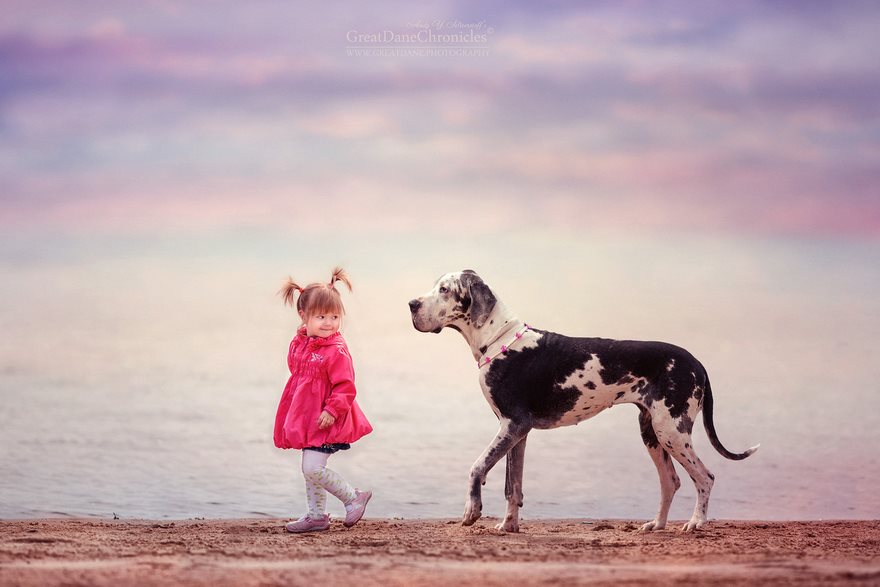 boredpanda.com
Not only will you, as an adult, have to be active but you'll also encourage your children and friends to join you and have fun together. Having a dog builds friendship not only between you and the gigantic mass of fur but also with your family.
2. Learn Compassion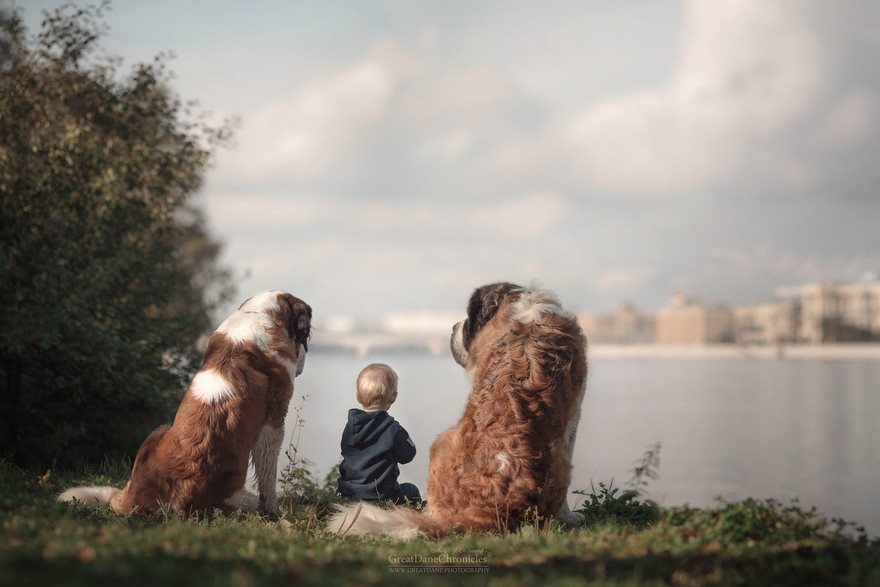 boredpanda.com
Raising a child with a pet is a way to teach them to be responsible and have confidence in the dog. The child will also learn to be compassionate and protective of nature and animals too.
1. Always Love Your Loyal Companion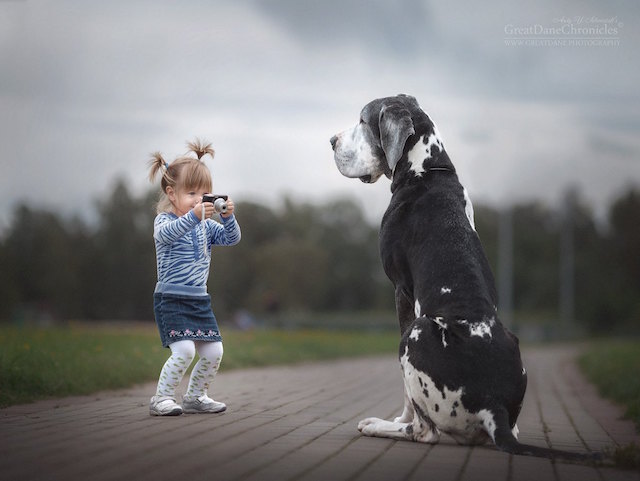 greatdane.photography
We love Andy Seliverstoff's series, as he teaches us to appreciate our beloved dogs. They're our companions and protectors and together with them and with our families, we create the best memories ever!