This small community library has gotten worldwide attention after a Facebook post went viral. People from all over sent their regards to a sweet pooch that was stood up at the library. Your heart will break when you hear this lonely dog's tale.
23. Meet Sting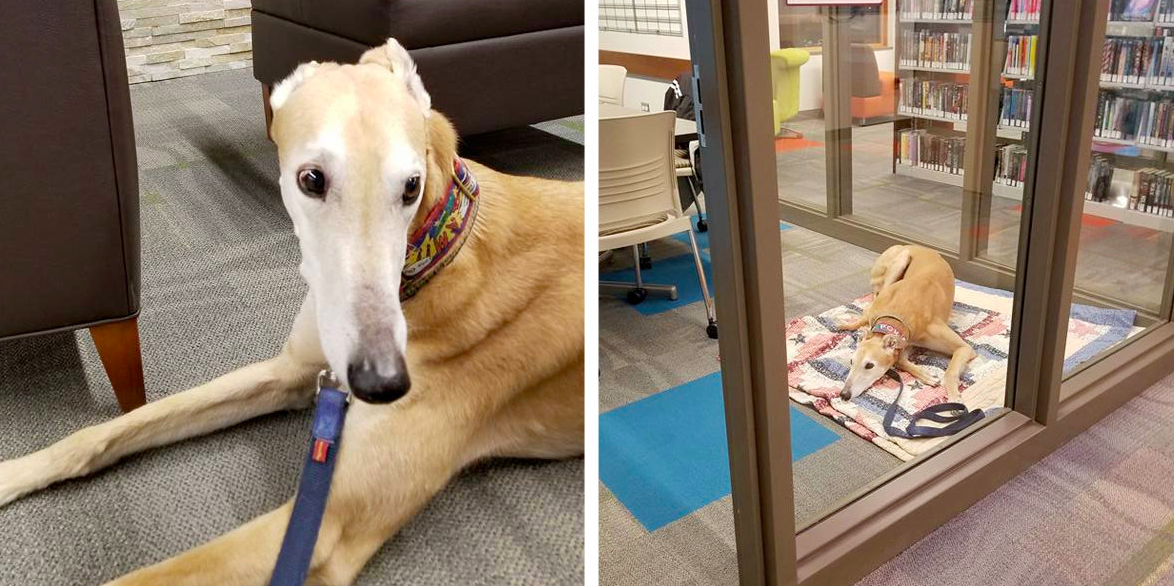 Image: The Dodo
This is Sting, a 10-year-old retired racing greyhound. Sting is now a certified emotional therapy dog and he loves being of service to others. However, he was left pretty disappointed not too long ago and you won't believe why.
22. Sting And His Owner
Image: Inspire More
John Muellner adopted Sting from Greyhound Pets of America back in 2011. The last few years, John and Sting have been a part of the Paws to Read Program. The program is organized at the White Bear Lake Library in Minnesota. But what do they do there?
21. Duties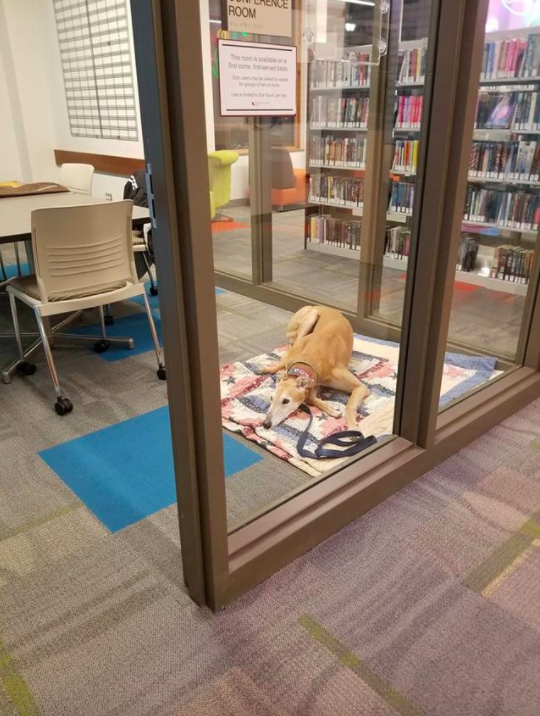 Image: The Dodo
As a part of the organization, Sting's duties include listening to children read out loud so that they can practice and gain confidence. The program is a great way for kids to learn to read in a safe environment. However, the most unthinkable thing happened at the last meeting!
20. No Show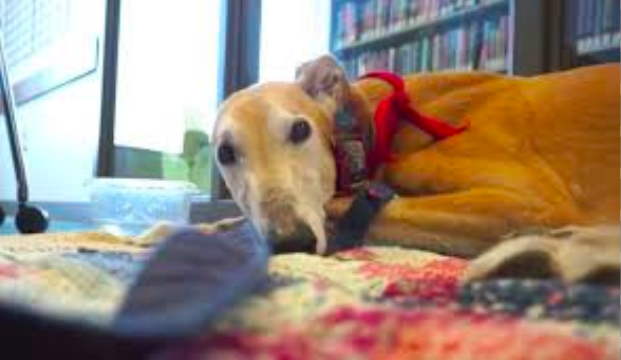 Image: Reshareworthy
At the last gig absolutely no one showed up. There were no booked appointments and no children dropping in with their parents. It was a devastating blow to both Sting and John. So John decided to say something about it. He did the most amazing thing!
19. Slow Month
Image: Facebook
John already knew that the month of February is one of the slower months for the program, but he wasn't expecting it to be completely empty in the library. He had hoped that by some miracle, Sting would have some young readers to listen to. This, however, was not the case and it was truly upsetting.
18. Quoted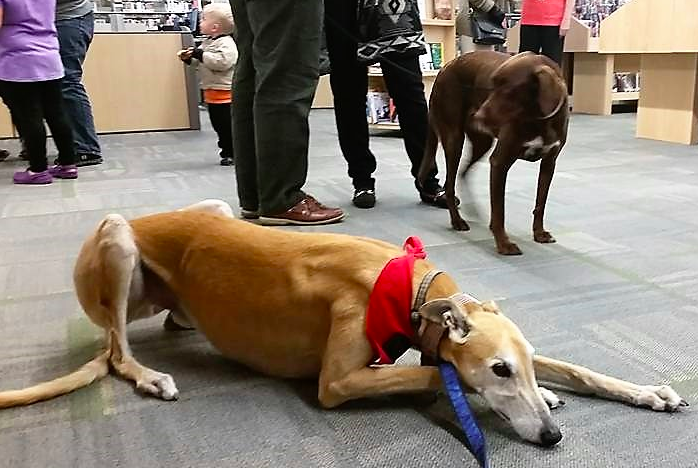 Image: Inspire More
"I actually knew nobody signed up that afternoon, but Ann the librarian was going to try and drum up some business," Muellner told The Dodo. "And since it's fairly close to us, I thought why not just go?"
You won't believe how the pooch reacted when he saw that no one was waiting for him!
17. Sting's Disappointment
Image: The Dodo
Although John was expecting it to be a slow day, Sting was not prepared at all. John took some photos of Sting waiting for children to show up and the look on his face was absolutely heartbreaking. Something had to be done!
16. The Sad Pooch
imgur.com
Seeing the look on Sting's face, the owner and the librarian realized that they had to do something to cheer up the sad pooch. After all, he wasn't there only for 'business', but also to meet up his favorite kids from the neighborhood. He was devastated! That's when John took action. Here's what he did.
15. Facebook Post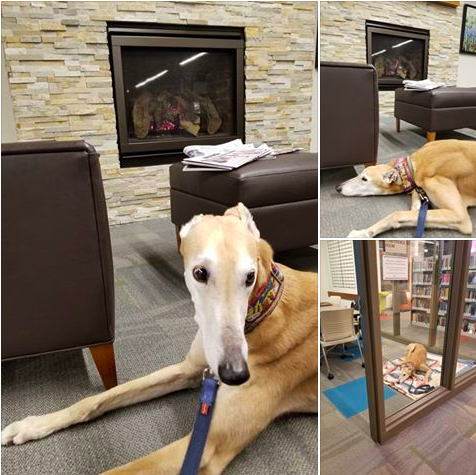 Image: Viral Nova Now
John decided that he would share the photos of Sting and the situation with his friends on Facebook. He wanted to alert the community to the program and the great opportunity that they could take advantage of by booking a reading appointment with Sting. But did it work? Read along, you'll be amazed!
14. John's Post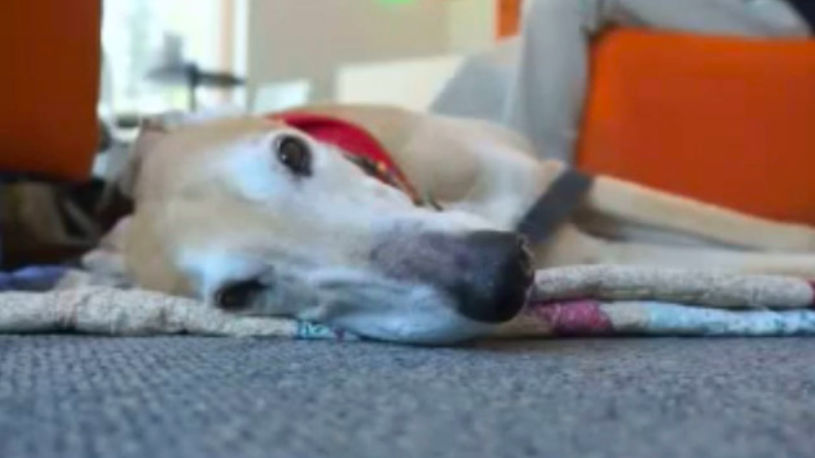 Image: clickorlando.com
"Unfortunately nobody signed up to read to Sting at the White Bear Lake library tonight. If you know of a 4 to 8yr old who would like to read to a dog. Please contact the White Bear Lake library by phone or their website about the Paws to Read program," John wrote. Meanwhile, Sting was waiting… but as you're about to find out, it wasn't all for nothing!
13. Expectations
imgur.com
When John made the post he never expected it to garner as much attention as it did. In fact, all he wanted to do was inform every one of the opportunity. However, in just a short amount of time, his post went viral! What happened next is amazing…
12. Reaction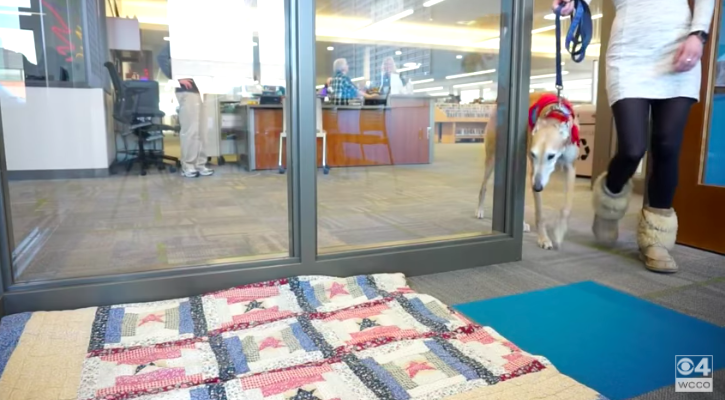 Image: Viral Nova Now
Hundreds of thousands of people shared the post and commented on it. People were heartbroken for Sting and many wanted to hop on a plane just to read to the dog. John never expected such an amazing outpour of care from one post.
11. No Surprise
Image: Facebook
"It's been insane," Muellner said. "I guess these days nothing surprises me with the internet. But the amount and with responses worldwide is a bit astounding." John has begun receiving some crazy long distance calls as well! You'll never guess what John has to say about this matter…
10. Out of This World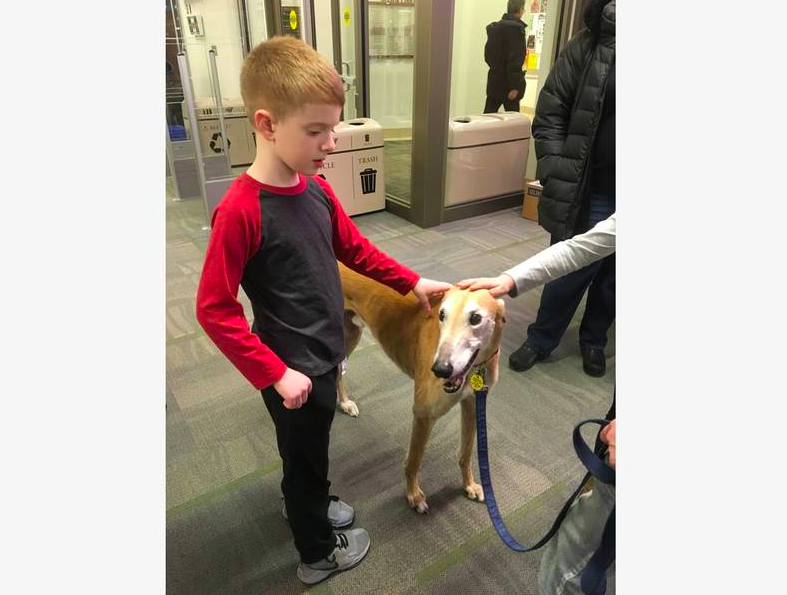 Image: Patch
John has said that he's even received calls from people out in New Zealand and Ireland all asking about Sting. Many of them want to chat up with the dog and make him feel happy after seeing his gloomy face in photos.
9. The Famous Pooch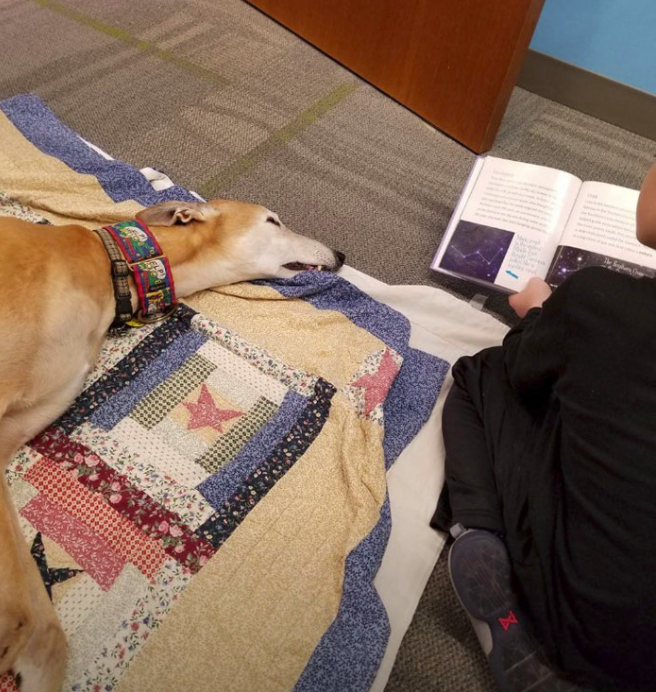 Image: Bored Panda
"We've had multiple calls of people who just want us to hold the phone up to Sting's ear so they can read to him," said Ann Wahlstrom, the children's librarian who oversees the program. You won't believe just how booked up Sting's schedule is nowadays!
8. Booked Up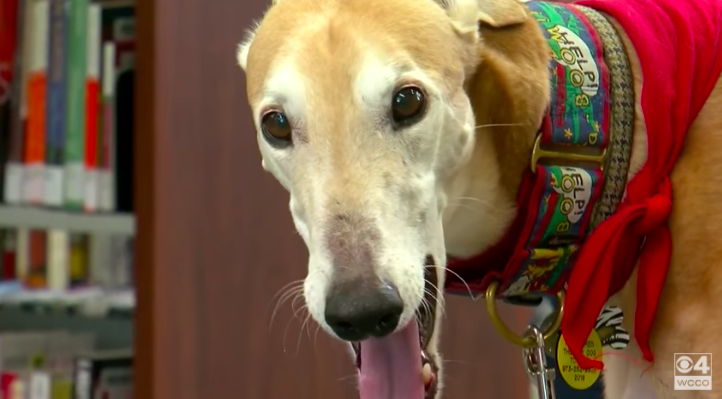 Image: Viral Nova Now
Nowadays it's almost impossible to book an appointment with Sting. Sting is now booked up all the way into April and the library is expecting even more people to keep calling in and dropping by to interact with Sting. So why did the post go so viral?
7. The Look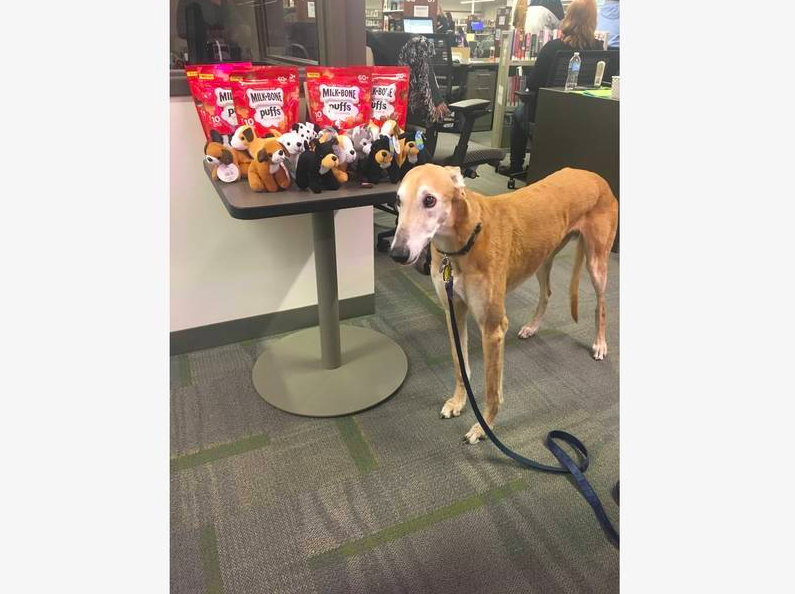 Image: Patch
It seems that the post happened to catch the attention of so many people because of how sad Sting looked in the library. John, however, disputes the idea that Sting was sad and has stated that the look on his face is just "his signature look." And there's more!
6. Good News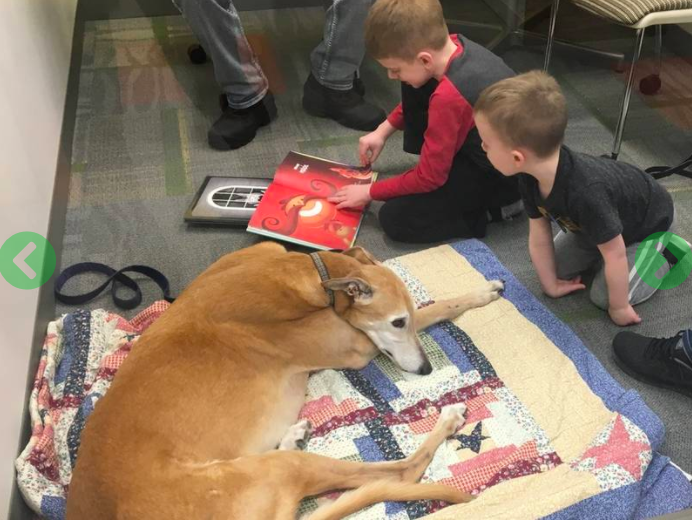 Image: Patch
Regardless of what drew people into the situation, it has only benefited everyone in the long run. Now more and more children will have the opportunity to read to Sting and be able to practice their reading skills in a comfortable environment.
5. Great Opportunity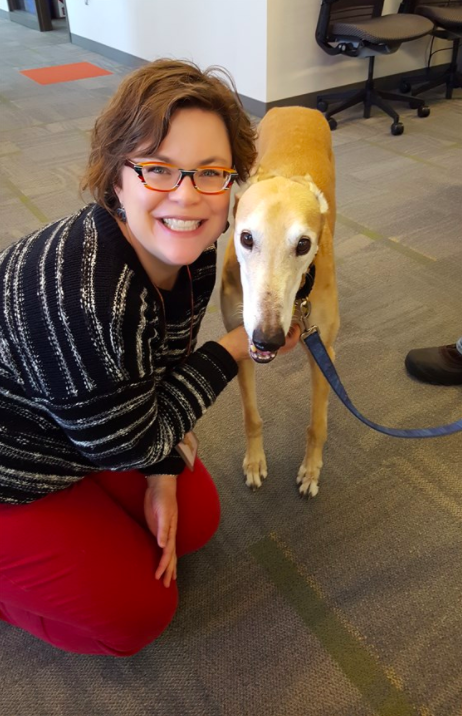 Image: Inspire More
"It's great to see some of them come out of their shell," John Muellner said. "I mean think about it, when's the last time you read out loud for 20 minutes?" And what does Sting think about all this?
4. Happy Dog
Image: Patch
Sting has never been happier to show up to the library. There are so many children waiting to read and Sting loves hearing a new story. Everyone gets a happy ending here.
3. Internet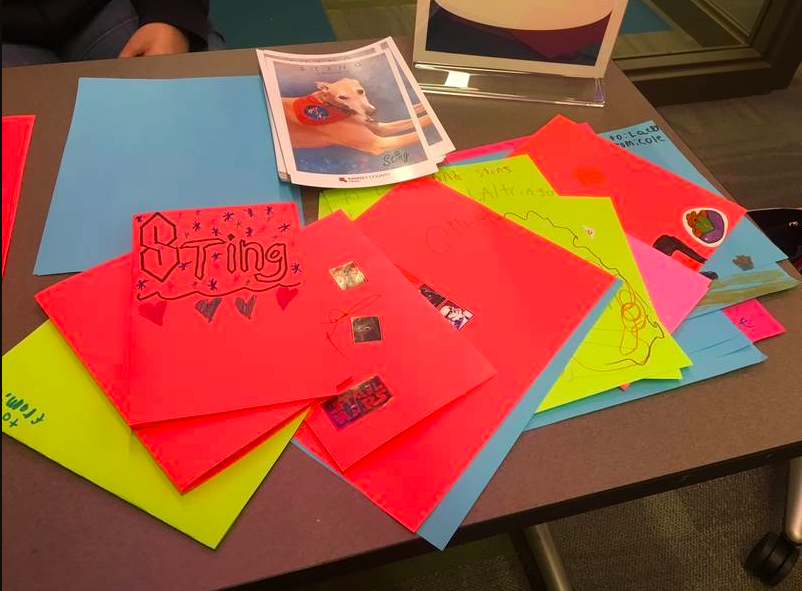 Image: Patch
It's pretty amazing just how much influence the Internet can have on a situation. It's amazing how Sting's sad face managed to change people's minds so quickly.
2. Thanks, Sting!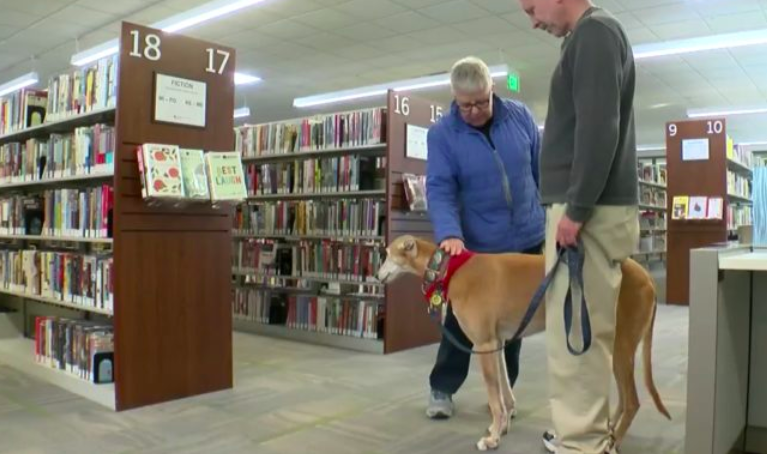 Image: ViralNova
Thanks to John's bold Facebook post, children throughout the community will have the opportunity to better their reading skills while also keeping Sting happy and occupied.
1.Therapy Dogs
imgur.com
Bringing therapy dogs into libraries is a great idea and we're so grateful that Sting and John made the program famous. Hopefully, we'll soon have adorable pooches in all libraries, all over the country. Who wouldn't like that?