It's easy to miss the small things while you're driving down a busy highway, as was the case with this very scared cat. However, it took only one driver to spot the stranded kitty who was frozen with fear in the middle of a highway.
The man knew he couldn't leave the little furball to fend for itself and stopped to lend a helping hand. What he found was heartbreaking.
20. Busy Highway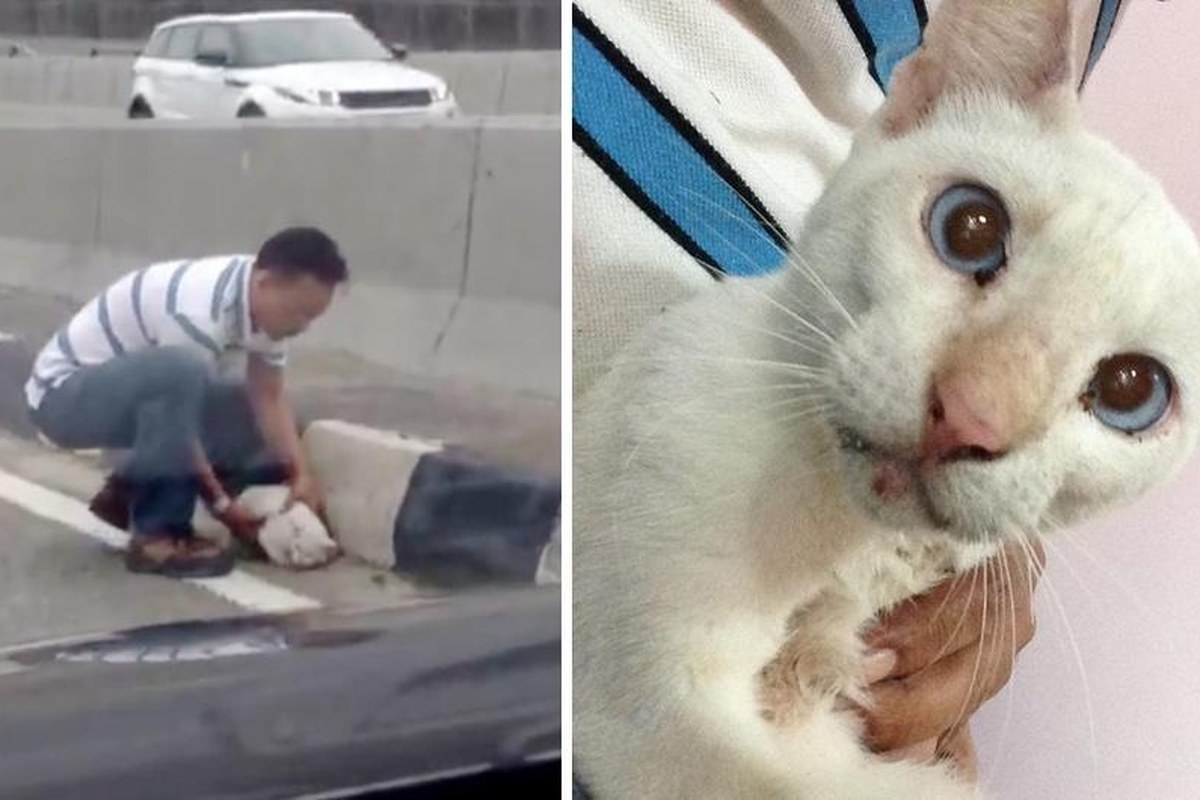 lovemeow.com
Masz Masuri from Singapore was driving along a busy highway when he saw a kitty that was stranded and stricken with fear. He knew he had to help and decided to film the rescue mission. Here is what he did.
19. Stranded and Hopeless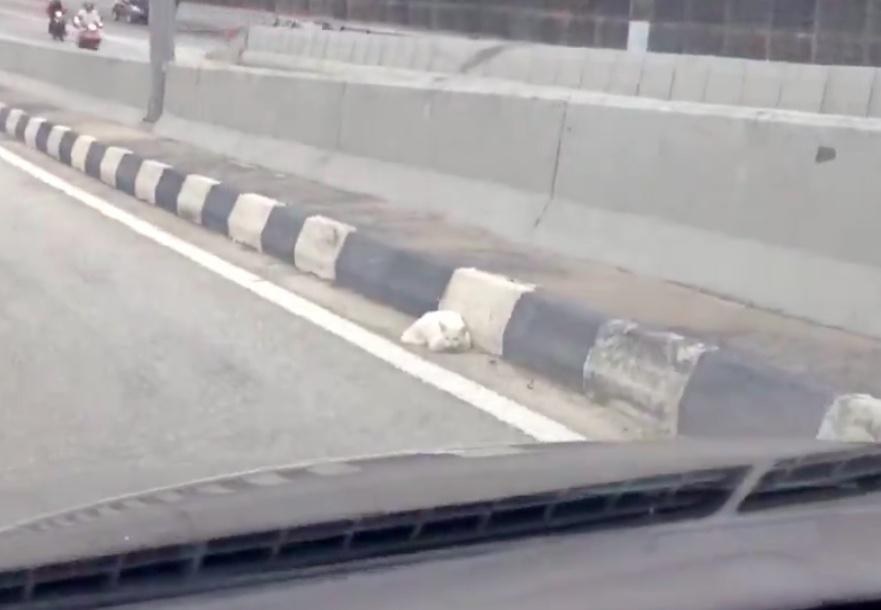 lovemeow.com
His first attempt to get the cat proved unsuccessful but he wasn't about to give up.  "I had to make a round trip again to rescue this poor baby," said Masz. When Masz was finally able to reach the cat, it was terrified and frozen with fear.
18. Rush for Help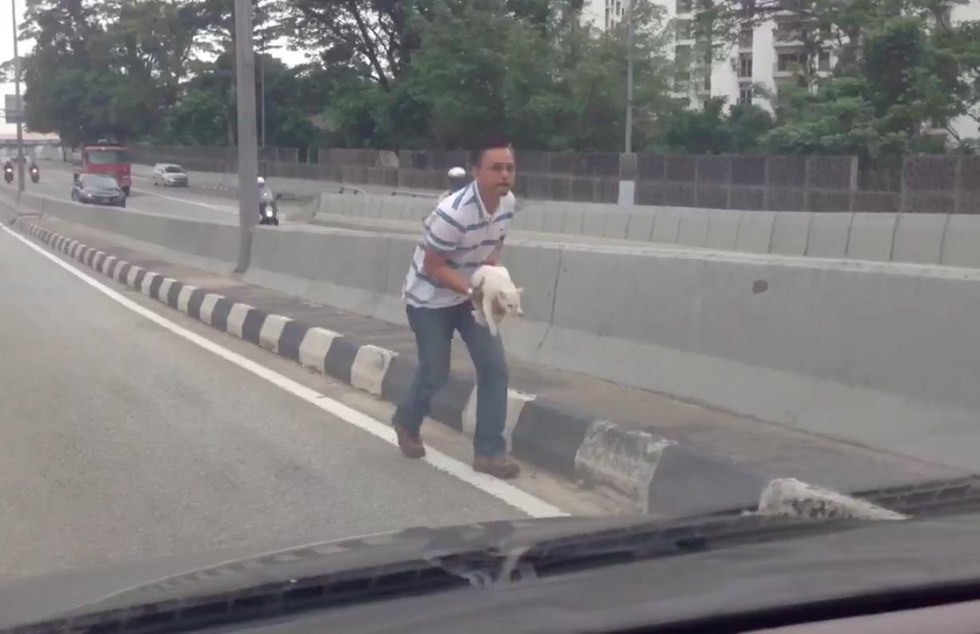 lovemeow.com
As soon as he got the kitten back to his car, he drove to a nearby veterinarian office. Unfortunately, he had to wait for the office to open. While waiting, he snapped some pictures of the kitten. The poor cat appeared to be in the worst state…
17. It Takes A Community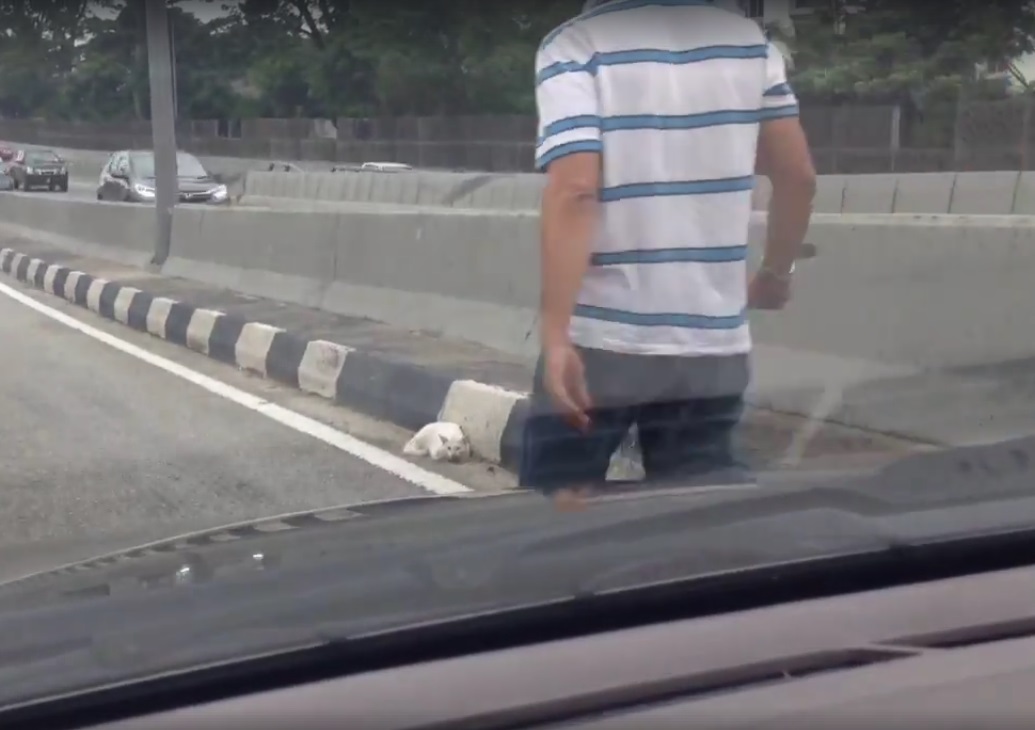 facebook.com
The kitten had been lucky. Its savior was the administrator of a Facebook page that was devoted to caring for and rescuing cats just this. You couldn't find a better rescuer for this feline. Accustomed to helping cats in all kinds of predicaments, Masz knew exactly how to respond and where to take the cat. He hoped it wasn't too late.
16. Expenses and the Want to Help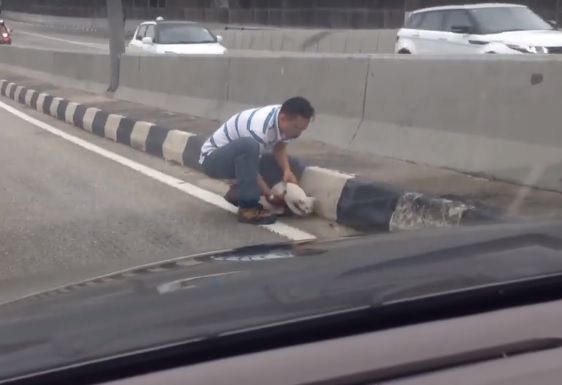 imgur.com
The Facebook page Kitty Konnexion Community was created for charity, seeing as how its rescuers couldn't afford the vet bills on their own. He posted pictures of every kitten that was in need of treatment. What type of treatment did this poor kitty need?
15. The Scaredy Cat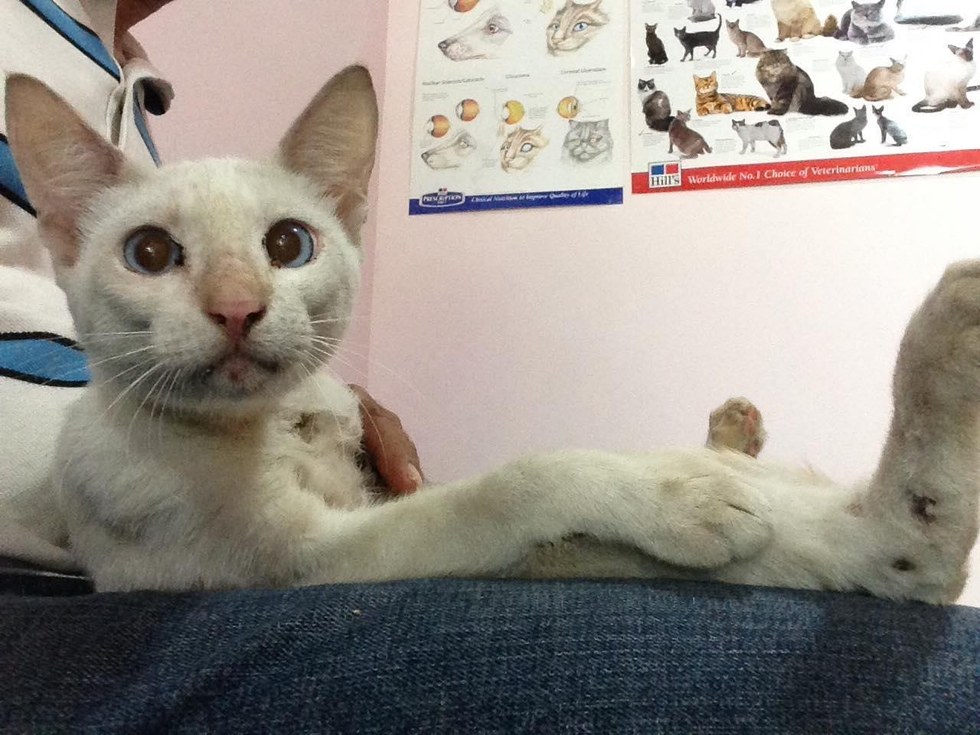 lovemeow.com
The little kitten was very scared, but it felt safe in his hands. Unfortunately, the cat had suffered several injuries. Its paws were bleeding and it seemed that one of its hind legs was fractured. Medical treatment was needed immediately for the little creature.
14. What's In A Name?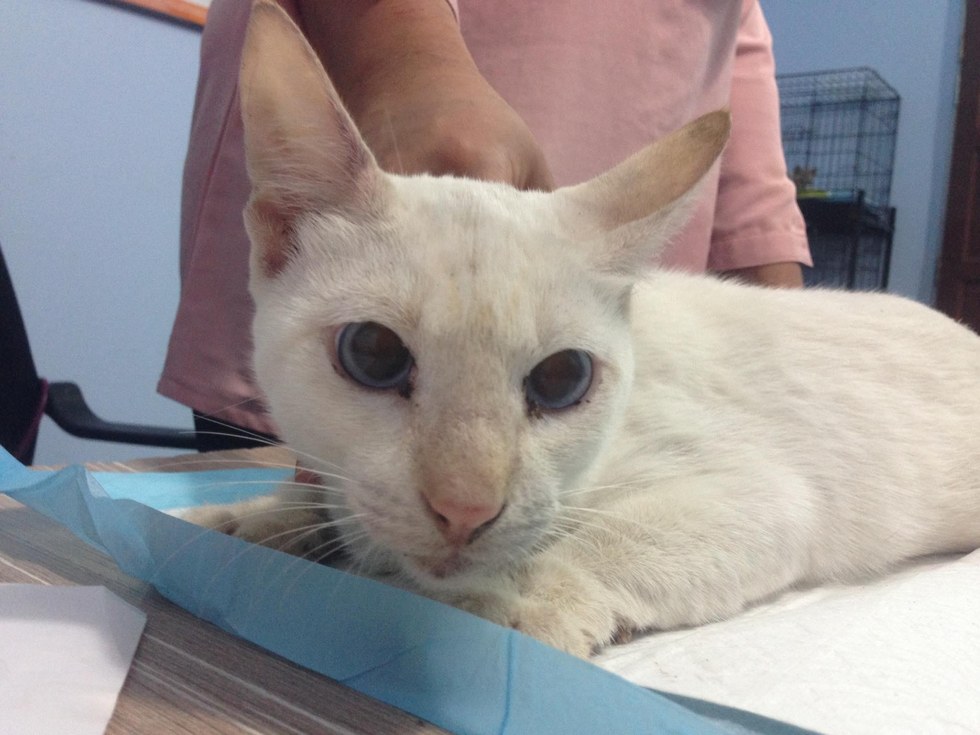 lovemeow.com
After getting treated by the vet, the male Malaysian cat was named Danga Boy after the highway that headed toward Danga Bay where he was rescued. The kitten was a survivor, as one commenter described on the Facebook page.
13. 'A Strong Will to Fight and Survive'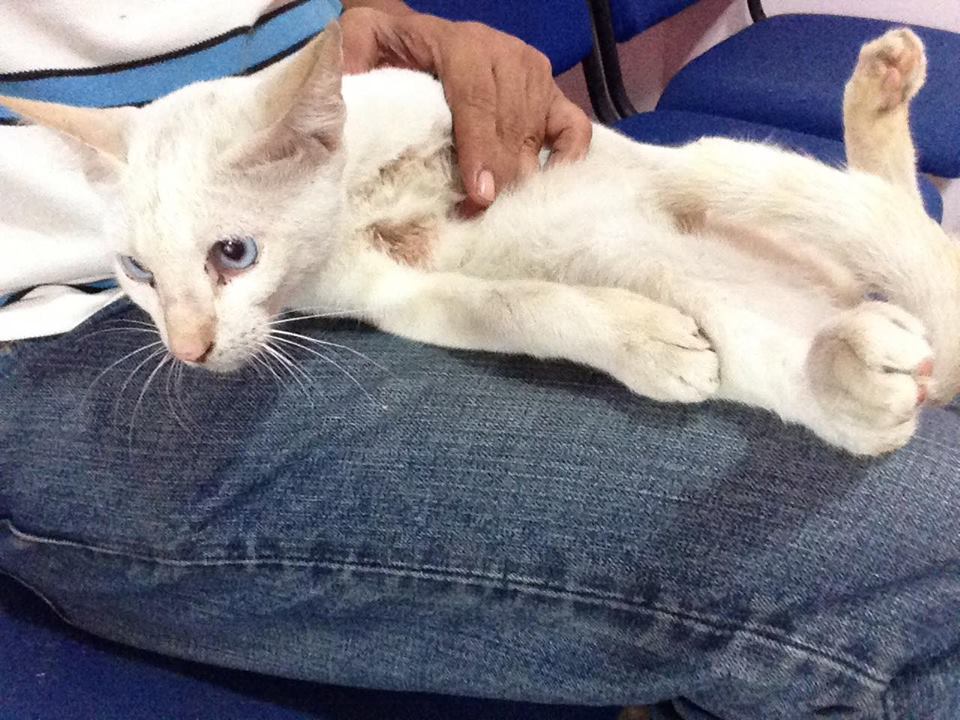 facebook.com
"This cat has a strong will to survive," they said. Danga Boy was indeed diagnosed with a fractured right hind leg in addition to abrasions on his paws and chest. But both the vet and Masz believed the cat would have a complete recovery. However, they had to pay the bills. Masz had a plan.
12. Thankful For Safety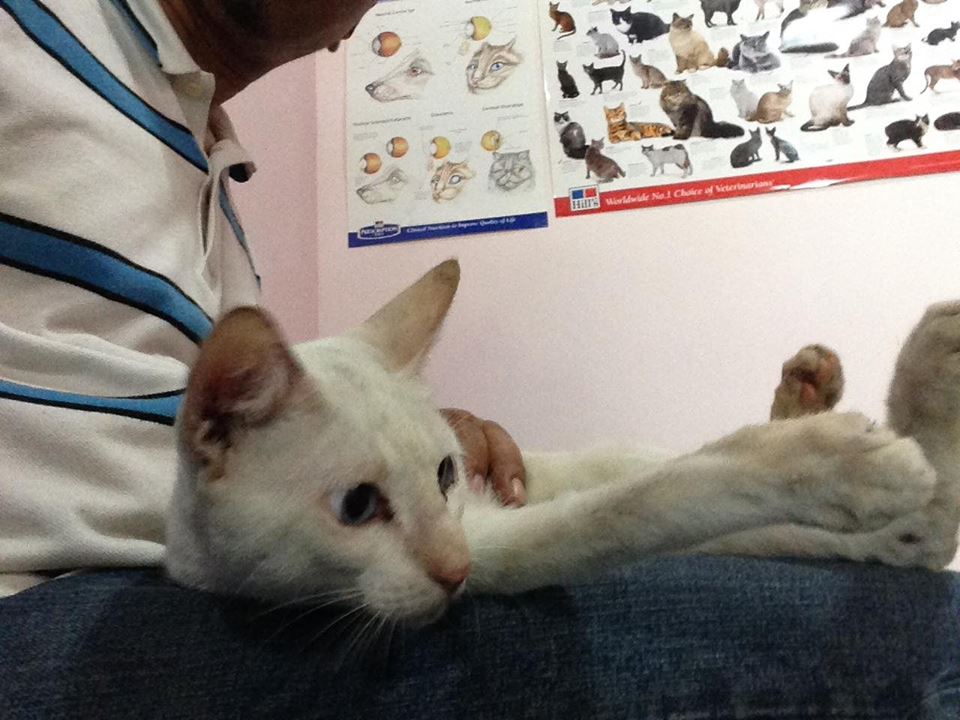 facebook.com
Danga Boy was sitting in Masz' lap and purring contentedly, despite his current condition. He seemed to feel safe and loved once taken away from that terrifying highway. His story would prove to touch the hearts of many.
11. Breaking Everyone's Hearts…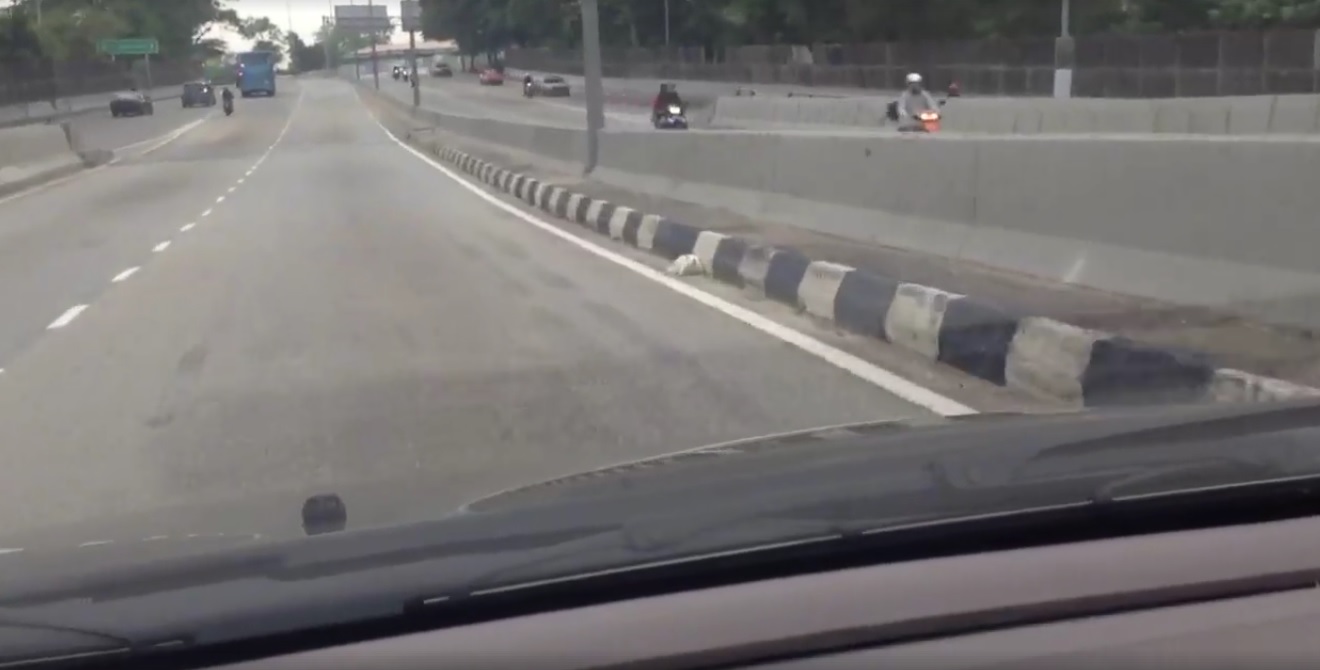 facebook.com
As Masz's video reached thousands of people online, they were touched by the kitten's plight. The Kitty Konnexion page soon received a lot of help from Cat Communities from around the world!
10. Recovering Was Tough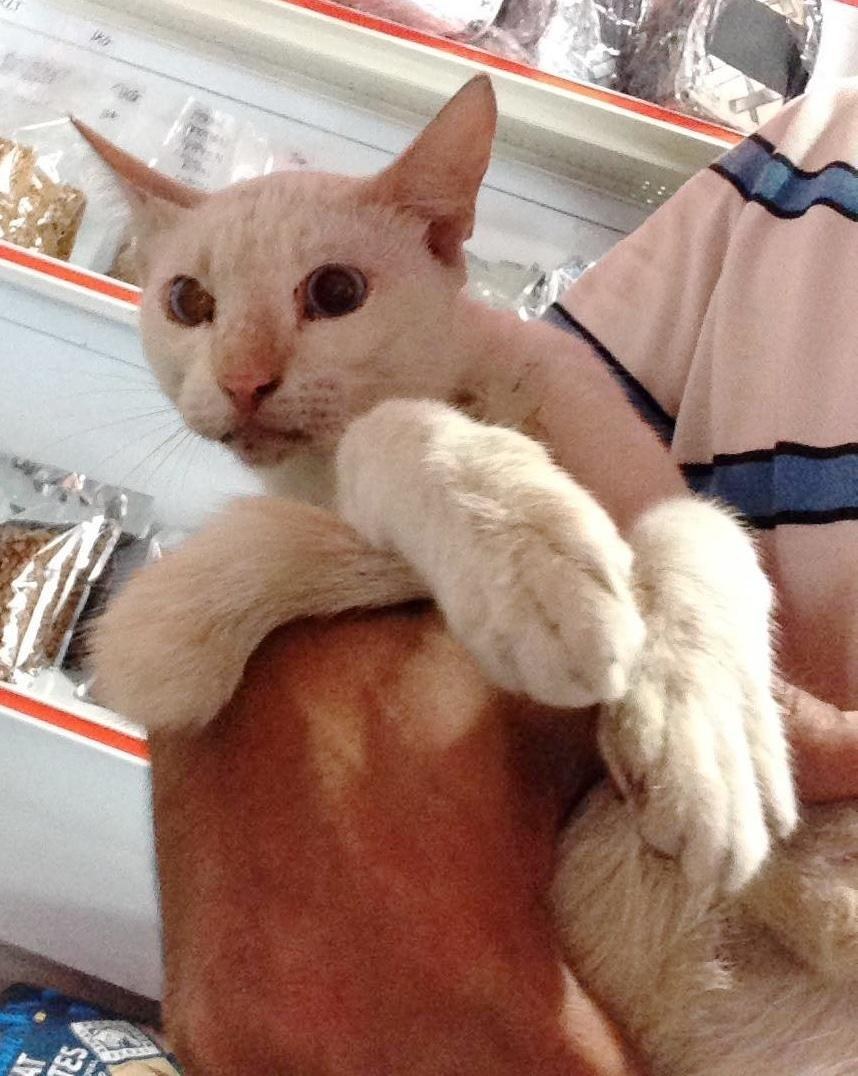 lovemeow.com
It's difficult for animals to carry on with fractured limbs, but this sweet kitty would mend in no time. While getting better, Danga Boy would have to stay in a foster home where he could be treated properly.
9. Expensive Treatments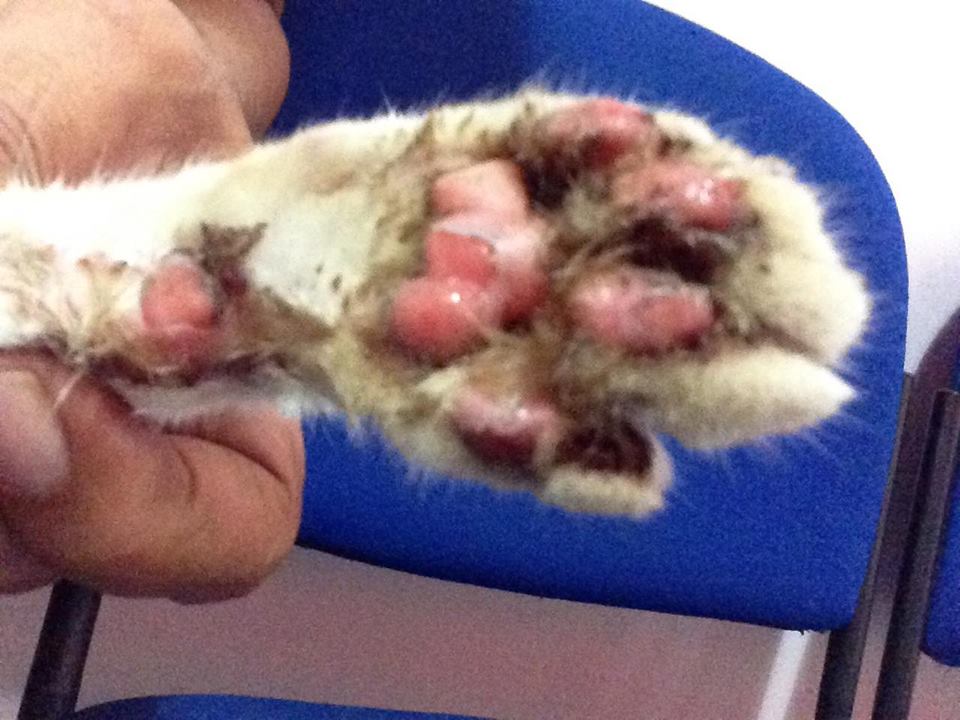 facebook.com
Meanwhile, medical bills began to arrive. The admins of the Kitty Konnexion Facebook page gathered $160 to put towards the costs but soon, they would get a surprise. You won't believe what happened next!
8. Falling In Love With Danga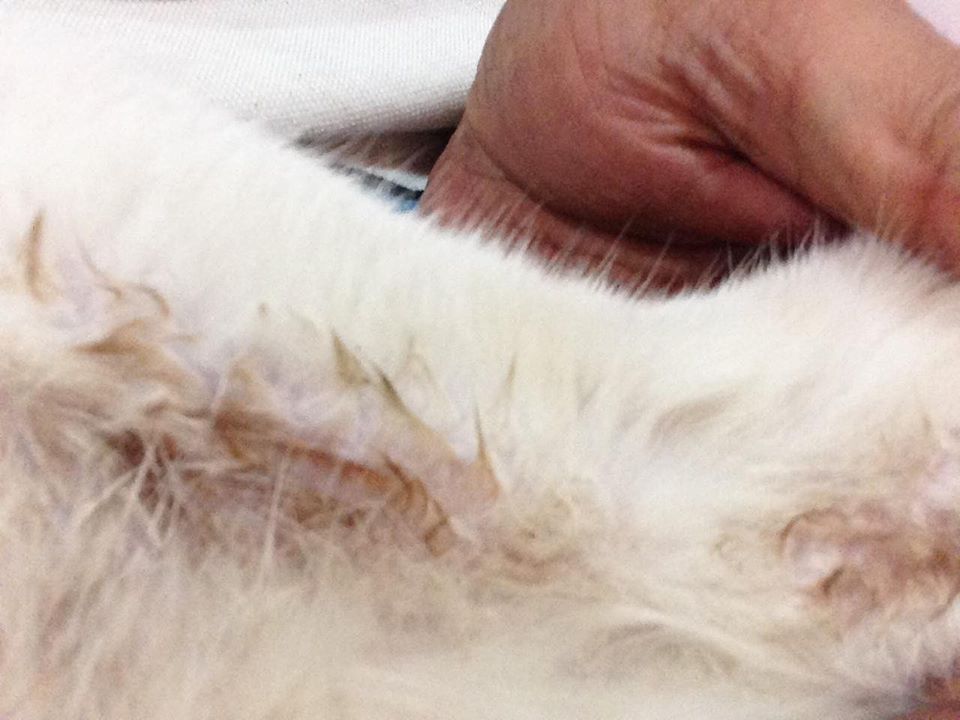 facebook.com
Danga Boy became a social media sensation. His fans would often ask for updates from Masz. One day, Masz announced the best news yet! A woman fell in love with the kitten and wanted to adopt him. It wouldn't end there, however!
7. Good News, 'Everypawdy'!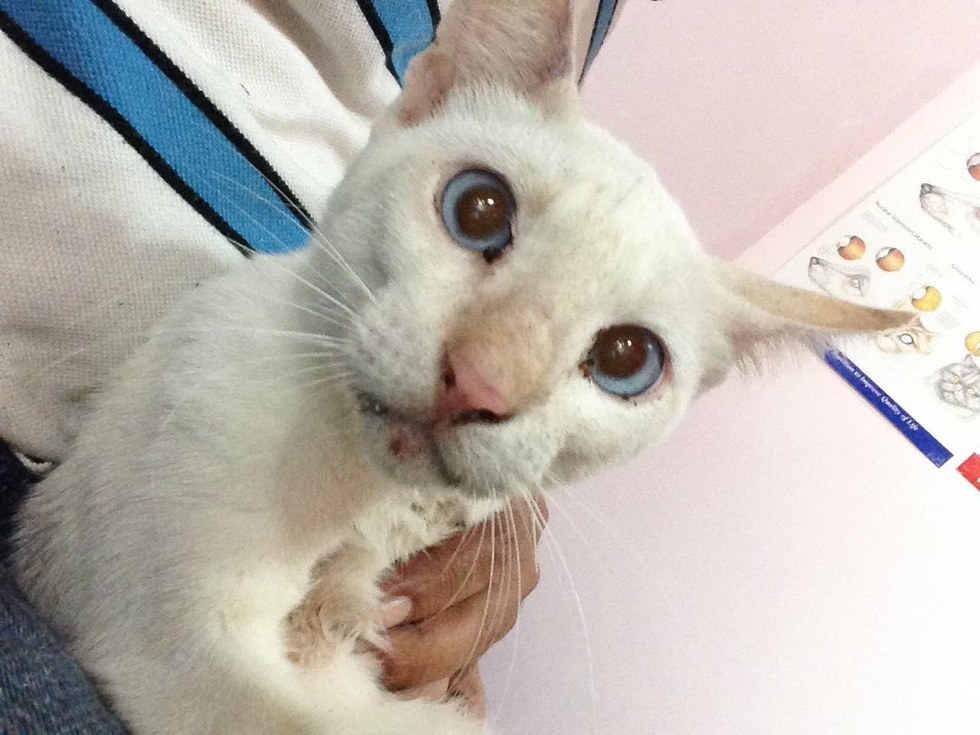 lovemeow.com
A family in Johor Bahru, Malaysia also wanted to adopt Danga Boy. Not only did they want to adopt him, but they also wanted to take over all the kitten's treatment costs. It was a great opportunity for the center and Dagna Boy. What about the rest of the funds?
6. Extending the Love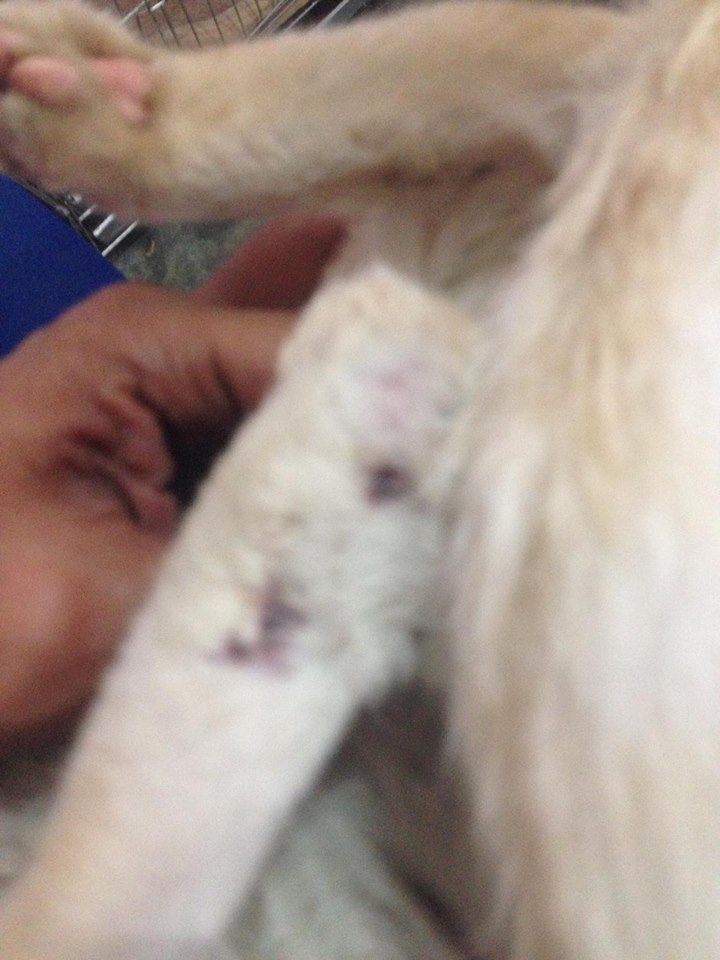 facebook.com
Although the shelter offered to give others their money back, they refused. They wanted the rescue center to use the funds for future cases like Danga Boy's. Masz was honored. He vowed to keep taking care of cats and has kept his word.
5. What Happened to Danga Boy?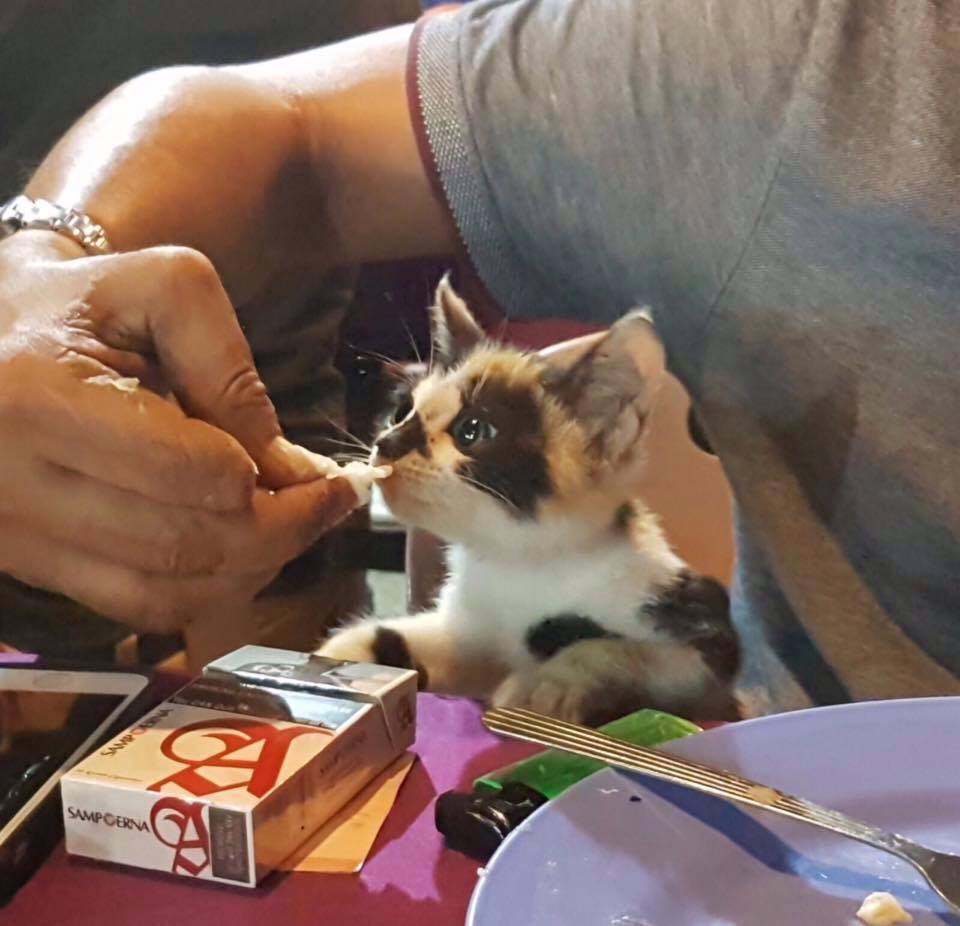 facebook.com
This cute calico cat is another Masz rescue. He is one of many lucky felines rescued by the cat lover. The cats get the love and care they need before they're found a nice home. As for Danga Boy, Masz said the family wants to remain private. He made his statement on the matter.
4. Kitty Heaven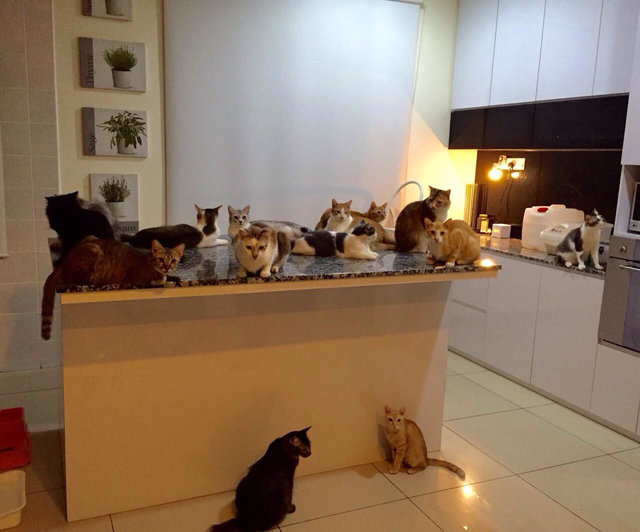 thedodo.com
It seems that the family wants 'to protect the safety and wellbeing of Danga Boy and their other rescued cats. We do, however, have a picture of the kitten's furry siblings. That looks like kitty heaven!  Masz made another promise too to the fans of Danga Boy.
3. Keeping in Touch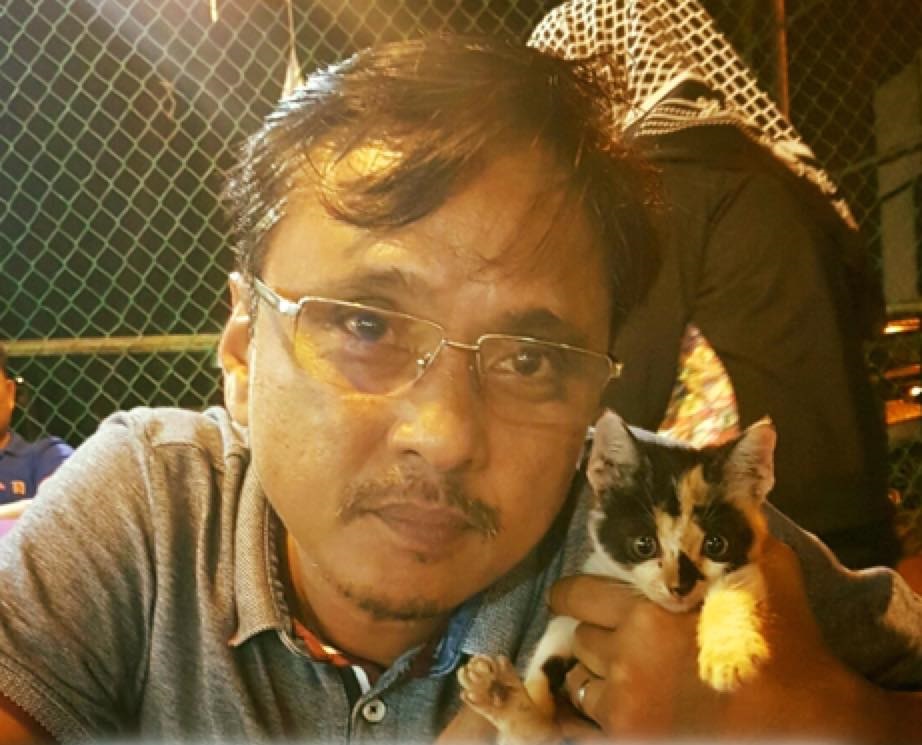 facebook.com
Masz stated he will receive updates on Danga Boy and would share them with everyone on the Facebook page as soon as he was able. This was a relief to fans who had followed this kitten's long journey. A journey that started just because of one man's decision to aid a helpess creature.
2. Kind Souls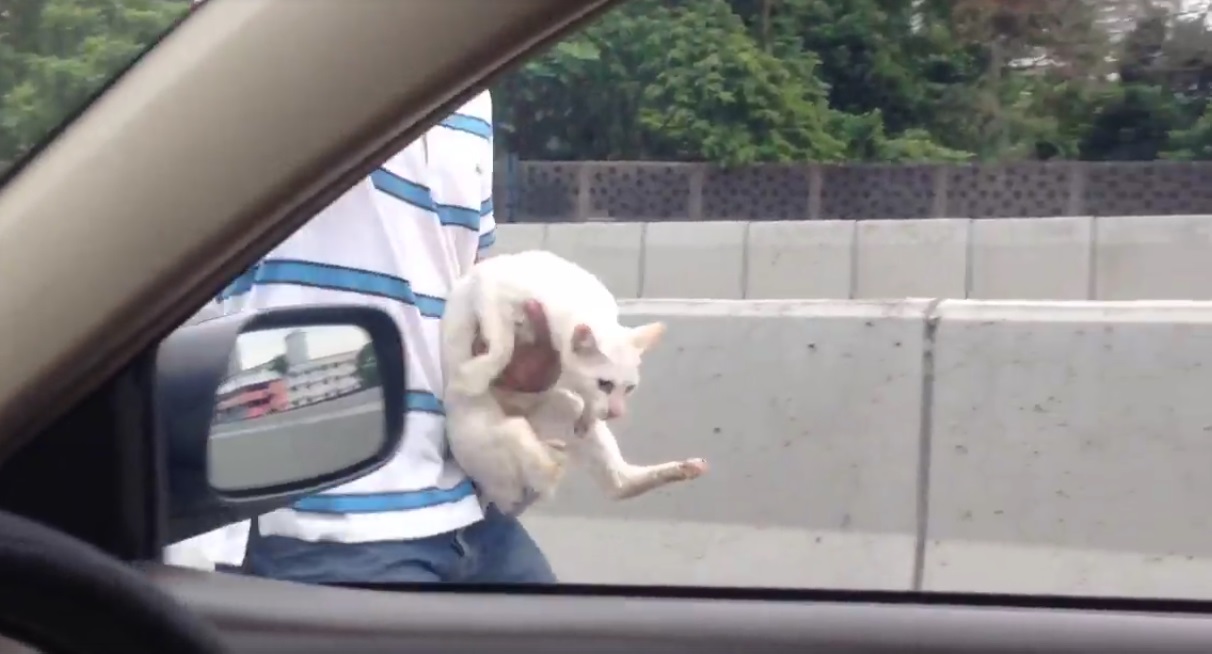 facebook.com
It's so great to see people take time to care for the helpless, especially animals. There are simple ways in which you can help animals just like Danga Boy!
1. Everyone Can Help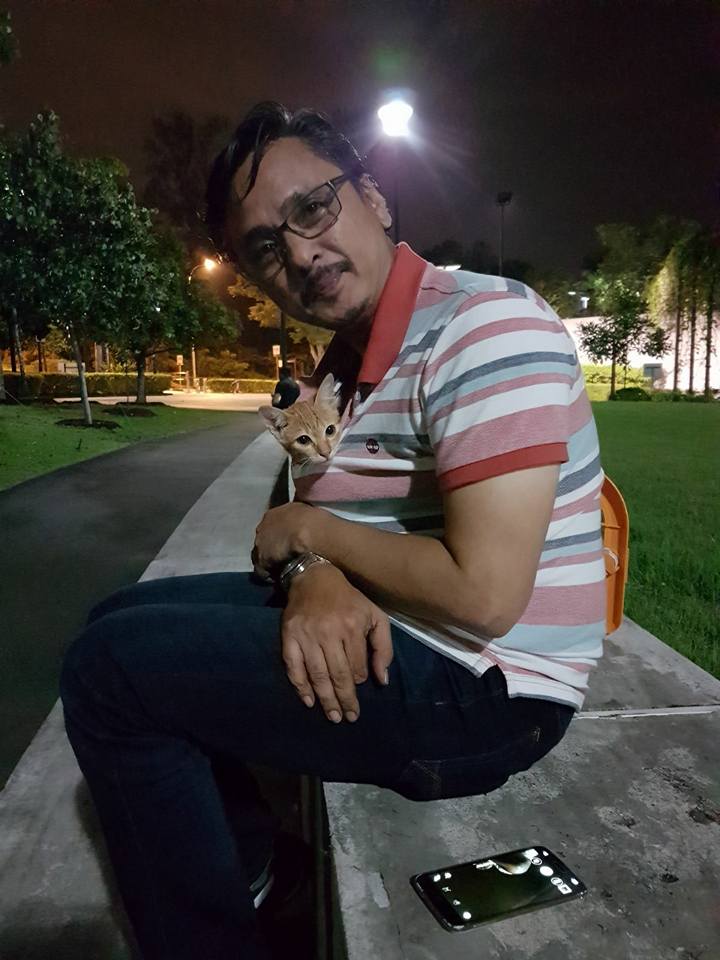 facebook.com
If you don't have the funds, you don't have to donate money to help. You can always be a foster parent or even rescue an animal in need if given the chance. A good deed can go a long way and you'll notice that it's very rewarding when you see them healthy and happy. We hope this story inspires you!