A Wedding Between a 6-year Old Boy and a 5 Year Old Girl With a Nervous System Cancer,
5-Year Old Girl with Cancer Says I Do to a 6-Year Old Best Friend,
A 5-year Old Girl and a 6-Year Old Defy Norms to Get Married at a Wedding Attended by Hundreds of Guests,
A Fairy Tale Marriage Between a 5-year Old Girl and a 6-Year Old Boy,
Boy (6years) and Girl (5 years) Start Their Happily Ever After Cinderella Story,
A Fairy Tale Wedding At The Top of a 5-year Old Girl's Bucket List,
Not Even Cancer Can Stop a 5-Year Old Girl From Having a Fairy Tale Wedding,
A Happily Ever After For A Girl Suffering From Cancer,
Parents Allow Children to Have a Fairy Tale Wedding to Lift the Spirits of the Bride (5 years) Suffering from Cancer
You probably have heard stories of people ticking off their bucket lists one by one. This is a story of prioritizing that bucket list. It is a story of a 5-year old Scottish girl suffering a terminal nervous system cancer known as neuroblastoma. Oh, and it is a story of love. It will get you teary.
Media Source
You will wonder why the world would be so cruel to such an adoring child. And you will seethe with anger knowing that Eileidh Paterson could have gone on to write a Cinderella story with her life.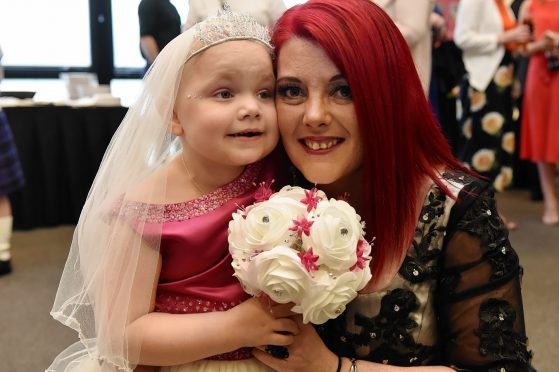 Media Source
And as her family raises money to send her to America to get treatment, you would wish you were a doctor or a millionaire…just to help her in some way.
Media Source
Her bucket list reads like a novel. Swim with mermaids, swim alongside the dolphins and then visit the waterpark. And you wonder why young girls are so adoring?
Media Source
Her bucket list continues to read like this: "Have my bedroom redecorated and watch the snow through my bedroom window or visit Disneyland."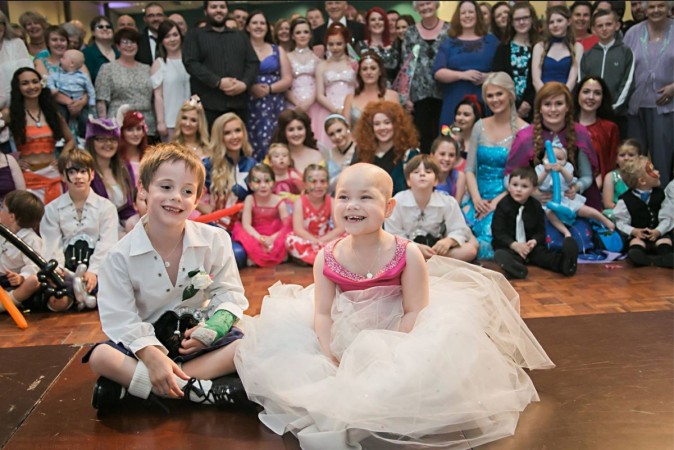 Media Source
Simple things, simple wishes…that's Eileidh Paterson for you, and those are the wishes of a 5-year old.
Media Source
All those things are all very nice, but what stuck in my mind is that on top of the bucket list was a wish to marry her 6 year old boyfriend (5-year-olds have boyfriends…ha-ha).
Media Source
Eileidh would tell her nurses that his name was Harrison Grier and that they needed to get married before it was too late. Their parents had to make it possible before it was too late!
Media Source
And Harrison's father felt that it was the right thing for his son to do. "He wants to do anything that he can do for her," he said.
Media Source
Her family was worried that she would not hack it during the big event. The girl had received blood transfusion a day before.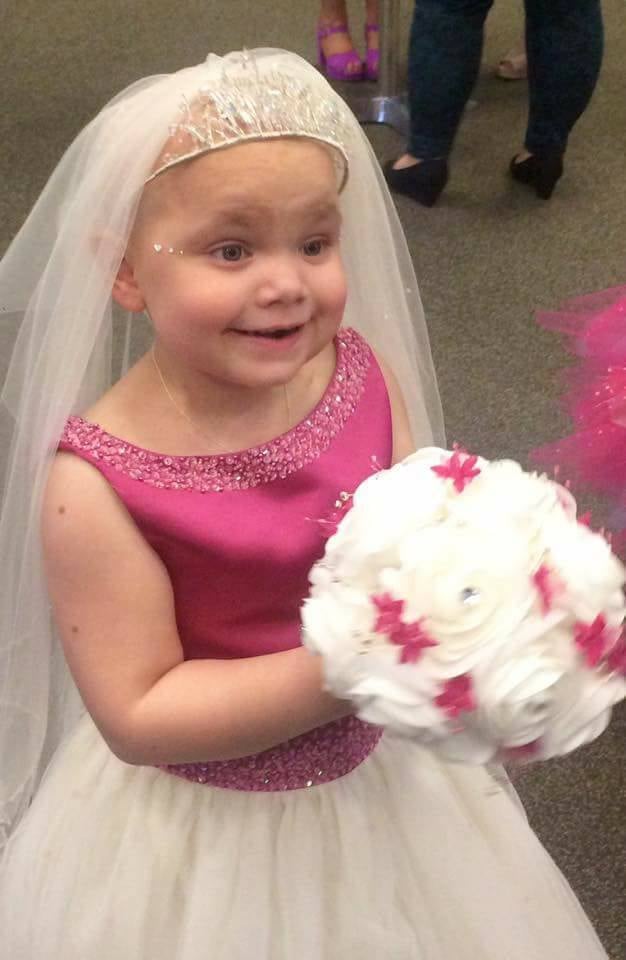 Media Source
Shock on them! She was more than ready – the wedding lifted her spirits.
Media Source
And the wedding happened. She wore a princess dress while her superhero wore kilt. In attendance were hundreds of guests who witnessed as her brother walked her down the aisle.
Media Source
The next part makes you shed a tear…or two. Instead of vows, a fairy tale was read by Eileidh's mother. In the story, Eileidh is the main character and she is battling an evil beast called "cancer".
Media Source
It would be followed by a poem composed by her sister that went like… "We may be apart, but I'll always be with you".
Media Source
The 'after-ceremony' reception featured Harrison and Eileidh getting a first dance set in the Gangnam Style. The rest of the night was a party with soundtracks from Disneyland. The guest feasted on cotton candy.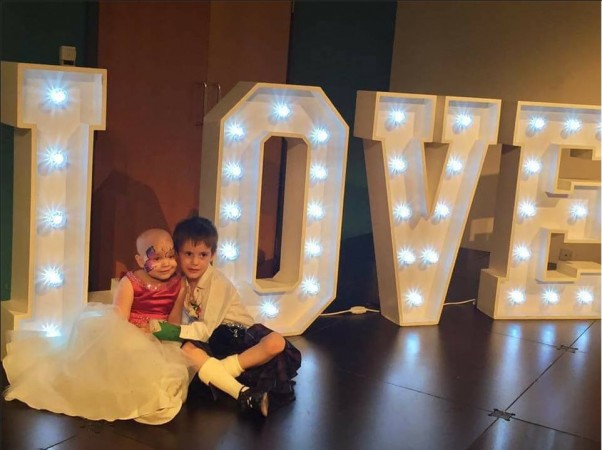 Media Source
"For Eileidh, it was a chance to act like a kid and play dress up. The ceremony is going to be an enduring fond memory for all of us," said Gail, Eileidh's mother.
Media Source
"The ceremony really lifted her spirits and despite it being an adult thing, there were very serious reasons behind it," She concludes.
Media Source
Our hope is that this Cinderella story will continue to unfold no matter what happens. Fond memories are made of stuff such as this.
Media Source
Meanwhile, Eileidh continues to tick items off her bucket list as the family continues to raise money for her treatment.
Media Source
If only there was more research in cancer treatment so that dreams such as those of Eileidh can be brought to fruition…
Media Source
If only there were enough kind people to contribute to medical kitties such as that of Eileidh? Learn more about Eileidh or donate by clicking here.