Some of the Most Bizarre Fashion Pieces You Can Actually Buy, Weird Clothing Items You Can Actually Buy, These Are The Weirdest Fashion Trends Ever, Creepy Fashion Items No One Understands, 20 of the Strangest Fashion Items For Sale, Oddly Popular Fashion Pieces That Make No Sense, 20 Strange Outfits You Won't Believe Are For Sale, 20 Crazy Ugly Clothing Pieces, 20 of the Ugliest Clothing Trends That Will Make You Question Fashion
There are often trends that push the boundaries of fashion. Some of these trends take off and become super popular, while others are so ridiculous we try to forget them as quickly as possible. Here is a compilation of some of the most bizarre items of clothing that you can buy right now.
Self-hug jacket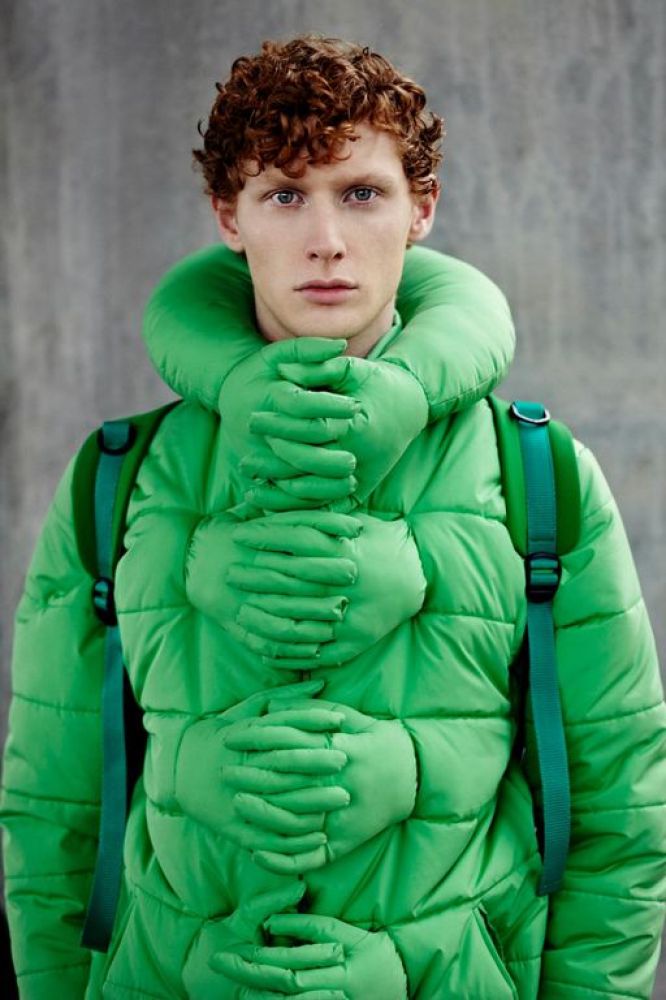 Just in case you're feeling a little lonely and you need someone to hold you.