The wait for Snapchat Hot Dog to return has finally come to an end. This cute little hot dog that was brought to us by Snapchat developers has quickly garnered fame and popularity on the internet. If you thought we were done with him, you're sadly mistaken. Today, we're going to provide you with 25 more pictures of the Snapchat Hot Dog.
Menace
The hot dog has grown too strong. Nobody can stop him anymore.
Wallpaper
Now that's a beautiful Windows XP wallpaper.
Steal his look
It costs a lot to look this good.
Cards
Collect all five and you may summon the all powerful demon.
Nirvana
The remastered album art.
He protect
Don't ever get on his bad side.
Don't break the window
He's jamming out and living well, just leave him be.
Standing
Don't make any sudden movements, he might hear you.
Signs
He picked the right way.
Pain
Poor hotdog man 🙁
Kidnapped
Nobody can stop this hot dog, he's too powerful.
Demons
The most powerful of demons right here.
How you doing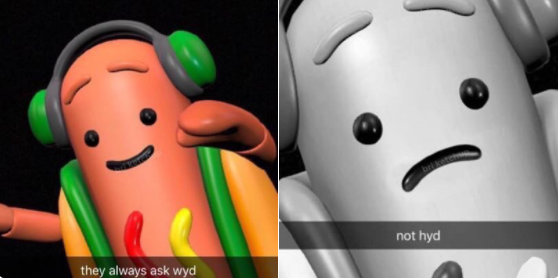 Scumbags. Just scumbags.
You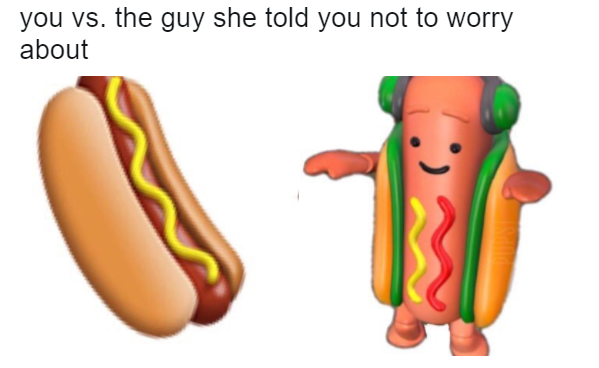 And she expects me not to worry.
You vs. him
Yep, I'm done for.
Familiar
He's keeping it low key.
Feeling cute
I really hope he doesn't delete it. He looks too good.
Draw me
What a beautiful painting.
A man who can do both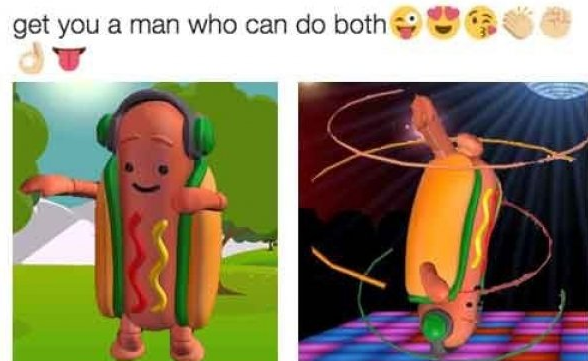 That's a true jack of all trades right there.
Let him eat
He hasn't ate in a while. Please give him some food.
Can't handle me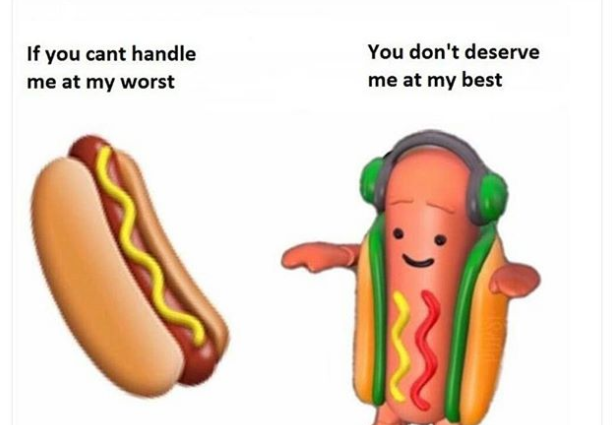 And trust me, you're missing out when he's at his best.
720p vs. 1080p
The difference is hard to ignore.